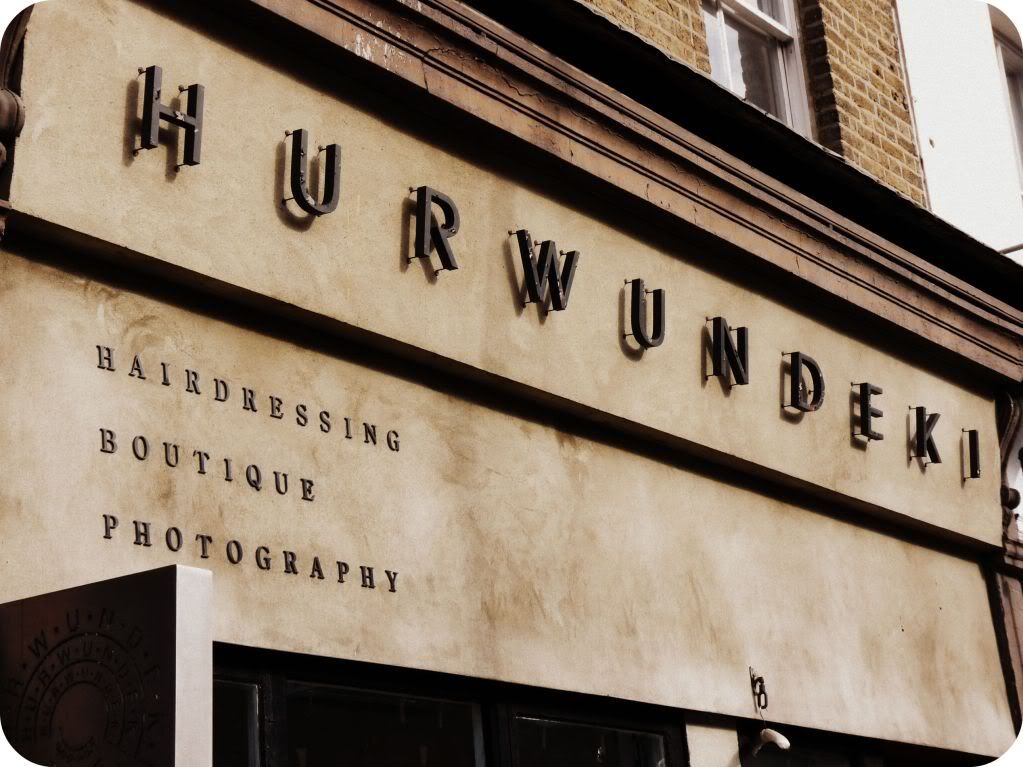 Goodness me, I'd love to know how you pronounce such a name!
I'd quite like this chandelier in my bedroom, please.
Photograph courtesy of Abi, who unfortunately I didn't get a picture of in Hurwendeki, damn it! Hehe.
After our delicious lunch at Story Deli and wandering around Spitafields market, Saskia, Abi, and I popped into Hurwundeki for a look around. A couple of months ago I went to their cafe in Bethnal Green,
which is just beautiful, a mix between a deserted children's playground and an antique shop, so I knew I would love the boutique, too. Hurwendeki very classic, simple and eclectic store, selling both it's own brand and many vintage pieces. Just like Story Deli (oh, I'm making myself hungry), the decor is amazing; hats and jewelry hanging by hooks on old doors, antique objects storing various pieces, bare brick walls and some wonderful cellar type rooms downstairs stocking both men and womens clothes. The shop really is lovely, the majority of the pieces are out of my desired price range, but I would happily pay ten pounds for two wooly scarfs or around three pounds for a pair of lace gloves. I'm off to the Victoria and Albert Museum and perhaps for some lunch somewhere in Kensington later. How will you all be spending your Bank Holiday Monday? Love, Jazzabelle.