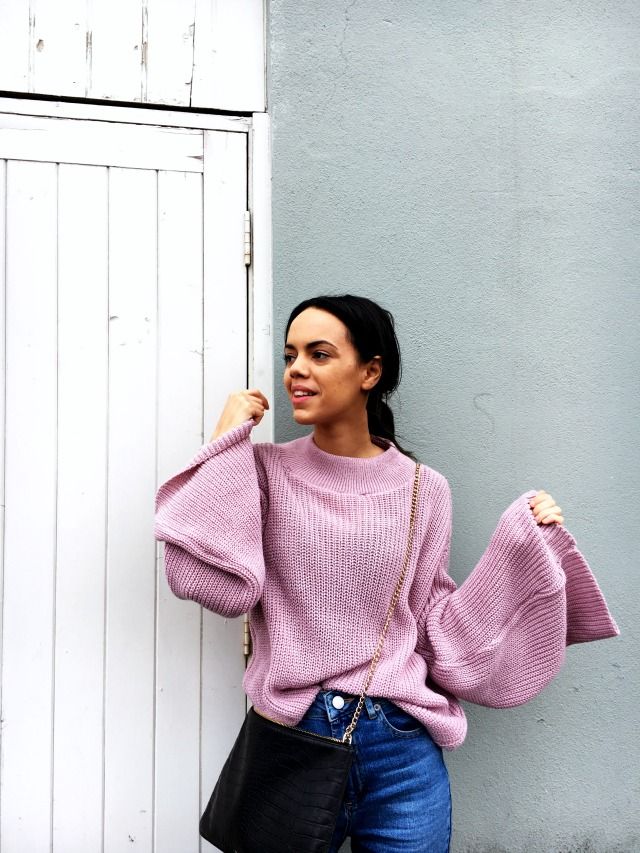 Remember the good old days of blogging when you would shoot a few snaps, say "that will do" and pop your post up same day with just a line or two? Nothing fancy, just a classic ootd. Now that I've taken the unnecessary pressure off my blog, well, I thought I'd give it a go!

So, this is what I wore today for brunch with my family, a coffee catch up with dad and wander around the shops afternoon. I picked up this

jumper after seeing it on Laura - the sleeves are brilliant and hilarious in equal measure - it really does make me smile. The jeans are another recent addition to my wardrobe, and I've had this Whistles bag for around three years now, bought secondhand off a colleague at a previous job. It's lasted me pretty well so far, and I may have bought the matching pouch, coin purse and card holder since then, with the luggage tag and passport holder next on my list!
If you're after more of a read this weekend, I highly recommend Kristabel's latest post, all about her experience on being black, British and a blogger. Being mixed race (Jamaican and British!), this post so so amazingly relatable for me - I'd love to write more about being mixed race and how racial issues affect me, but as I've said previously, I'm just unsure if I'd be able to articulate my thoughts eloquently enough. I'll start making notes for now, and maybe one day the post will end up on here. We shall see! Have a super weekend, y'all! Jazz xx