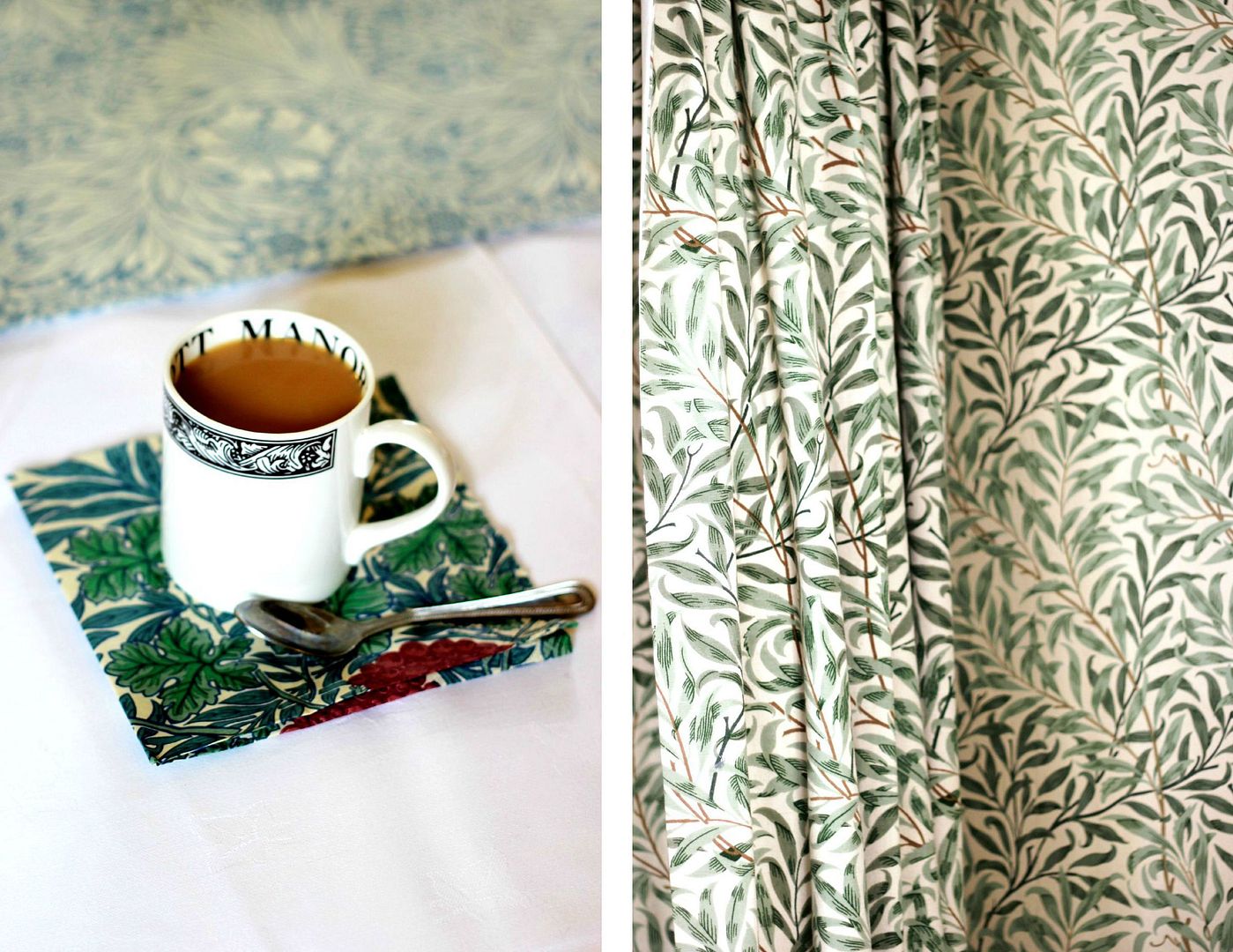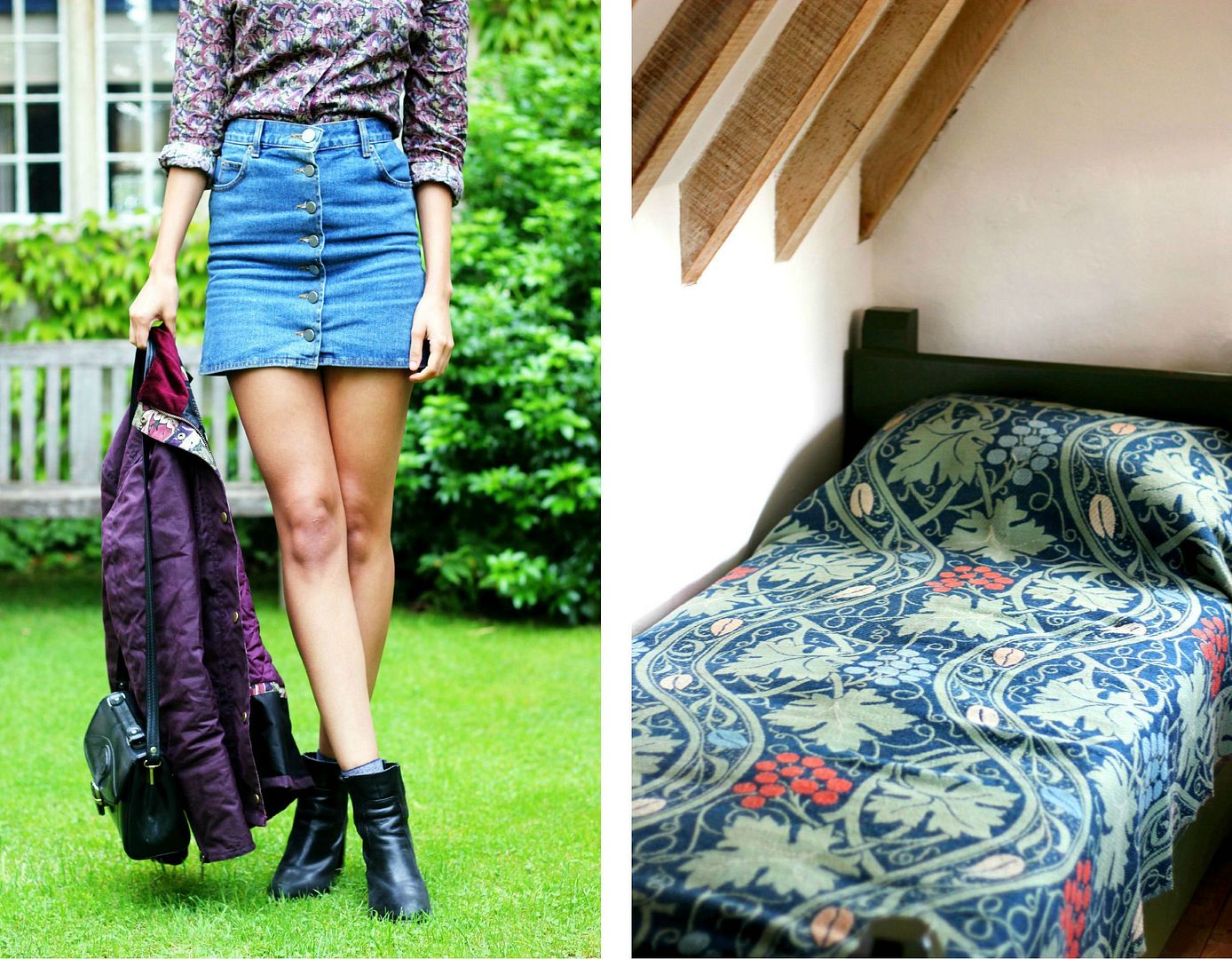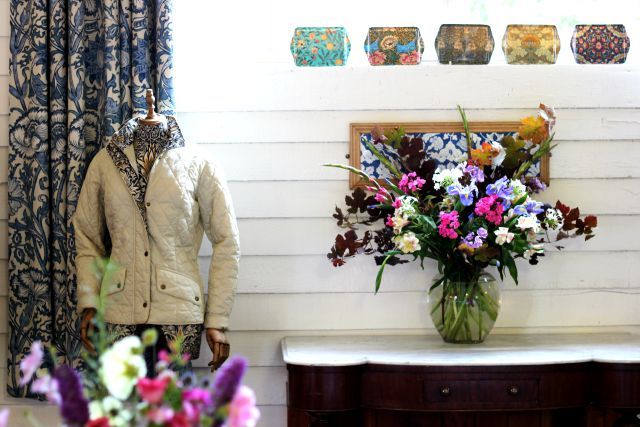 I can't quite pinpoint the exact moment I fell in love with William Morris' work. As a teenager I remember spending hours visiting the V&A, sometimes more than one a week, always winding up at the British Galleries to look at the small selection of Morris' work on display. Strawberry Thief was one of the first pieces I was drawn to so last week it was amazing to visit Kelmscott Manor, the summer retreat of Morris, the spot where he first gained inspiration for that famous design.
The trip to Kelmscott was to celebrate the launch of Barbour's new Morris collection - which was basically a dream for me. I own a couple of pieces from previous collections, so I was excited to see what was in store this season. Rebecca came along for the ride too, making it a super fun Friday away from our usual (often tiring) working days. During the afternoon we were treated to talks from Barbour and Morris & Co all about the history behind the designs, a lovely lunch and a tour of the manor. It was incredible to see so many of the designs I have on cushion covers, notebooks and candles first hand, it's making me long for my own home so I can finally invest in the Willow wallpaper I've lusted over for many years! As Rebecca touched on in her post; it's not often I talk about the perks of being a blogger, especially as I don't post very often, but I feel so lucky to have been invited. A big thank you to Sarah from Barbour who has known about my love of Morris for many years, gifted me with some beautiful pieces and invited me along for wonderful day out.
The only downside of the day was that I had too much fun exploring that I didn't have time treat myself to anything from the gift shop. But let's be honest, anyone who knows me knows that was probably for the best...