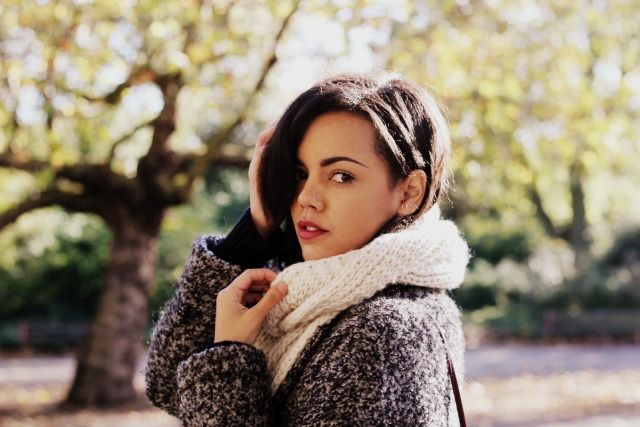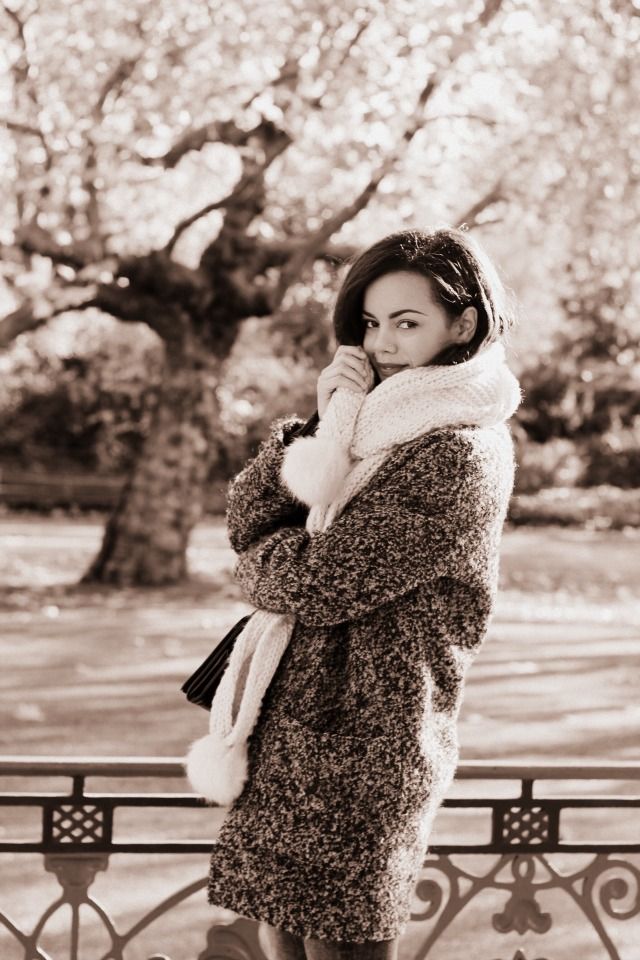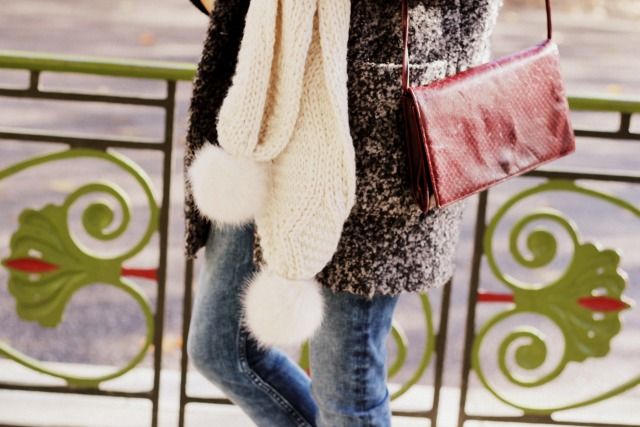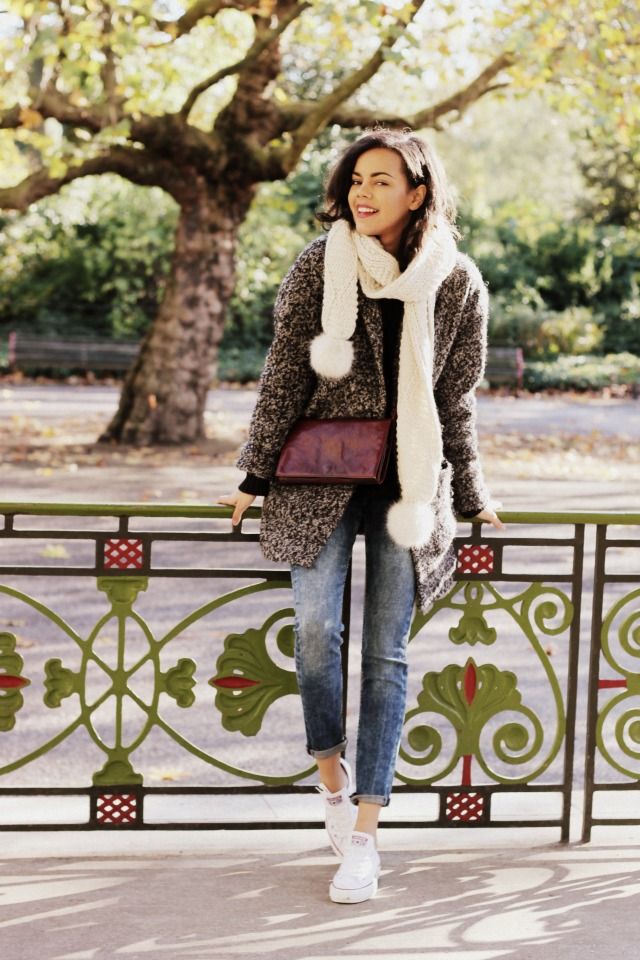 Coat, c/o Next - Scarf, £16, Topshop - Bag, car boot sale, £1 - Converse, c/o JD Sports - Jumper, c/o Aubin and Wills.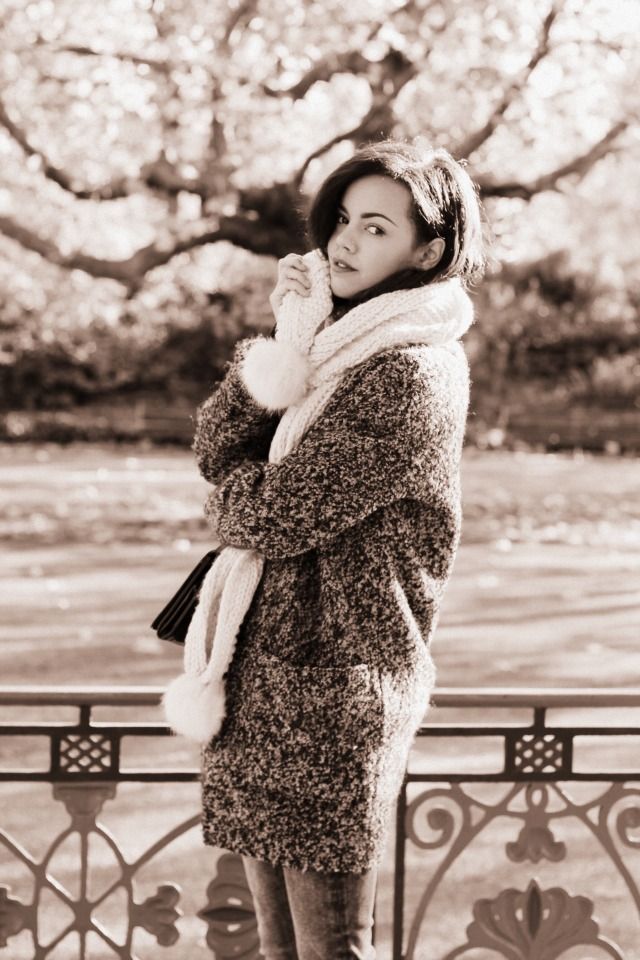 When I woke up last Sunday morning, I knew exactly what I wanted to wear - somethin' cosy and comfy which wouldn't involve much thought. I dug out one of the thickest knits I own from the bottom of my wardrobe and teamed it with my new pair of jeans, the coat I wore non stop last Autumn/Winter and a pair of Converse (which I can't wait to dirty up a little!), finally throwing on my new favourite scarf for good measure. It was so darn hard choosing between all of the colours you can get this adorable scarf in, I now have the dusty pink, navy and dark green versions on my winter wishlist!
How have you all been finding the chilly weather recently? I have to say I've been lovin' wearing layers and feeling all toasty with the heating on at home. I'm sure the novelty will wear off soon, but right now I'm most definitely in my element!

Love, Jazmine.