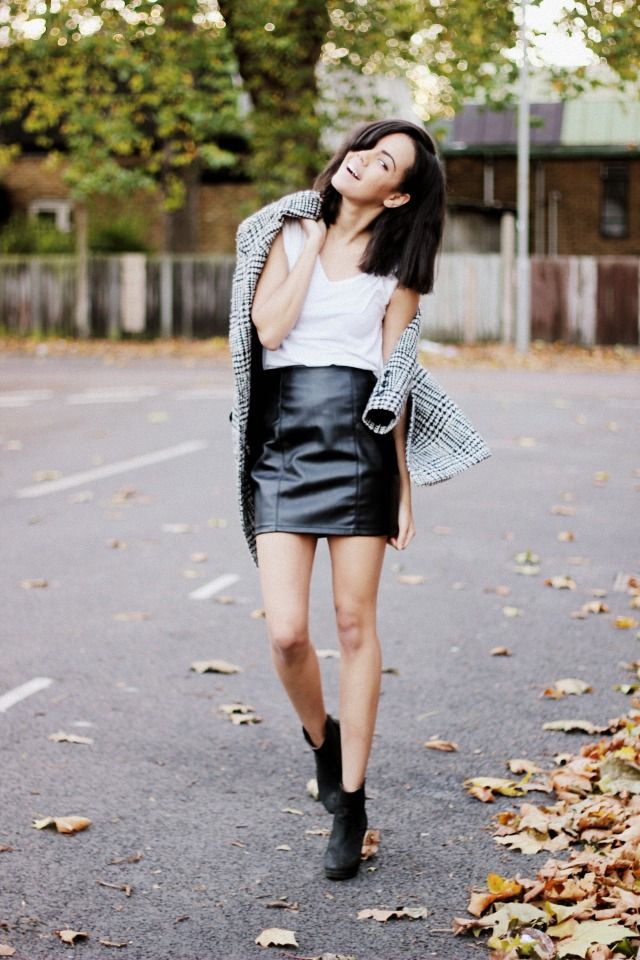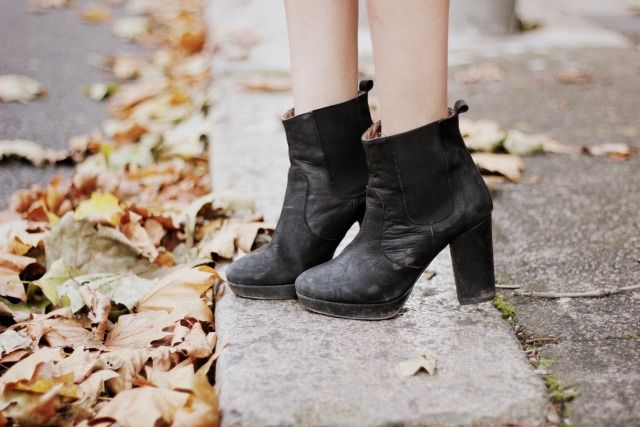 T-shirt, courtesy of COLLECTIVE - Bag, charity shop, £5.99 - S
kirt
, Asos, £25 - Boots, New Look, £42 - Coat, c/o F&F.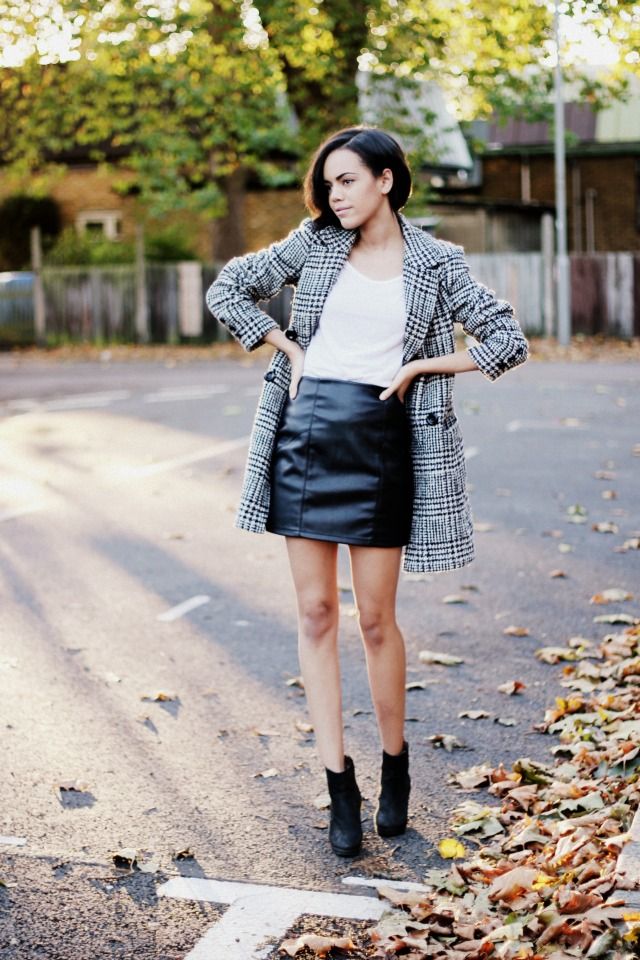 For the first couple of weeks at my new job I'll be workin' nine to five (what a way to make a livin'), so recently I've been embracing a somewhat 'city chic' look to put me in more of a professional mindset than usual. I think the leather look skirt might just be a little too short for the office, but teamed with heeled boots, a smart coat and the softest plain white tee I own from COLLECTIVE, it certainly makes for a comfortable and stylish ensemble!

And who knows, the early morning commute means I'll be in close proximity to handsome men in smart suits (

sigh

), so I better make some sort of effort! I have a feelin' this may be my last before I start my new job on Monday, so any kind words or positive quotations you may have would be ever so appreciated. Lots of Love! Jazmine.