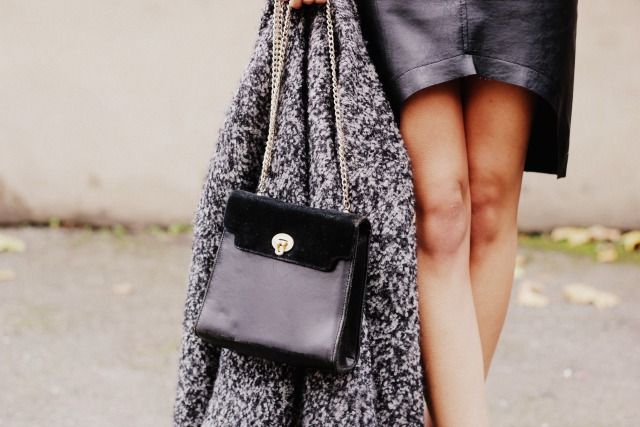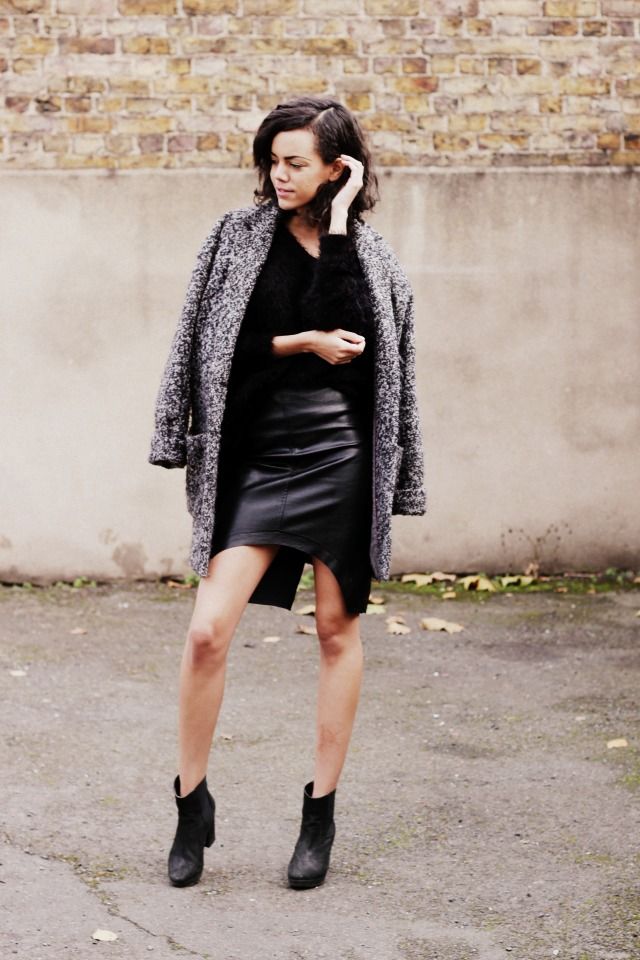 Skirt, co
urtesy of Glassworks - Bag, gift from Lucy - Louche Jumper, c/o Joy - Boots, New Look, £42 - Coat, c/o Next.
Now, I'm not usually one to attempt the slouchy yet sophisticated look that my blogger pal Camilla pulls off so effortlessly, but I thought I'd give it a whirl nevertheless! It's lovely to experiment with my style every now and then, even if I do always end up going back to my little 'signature style' comfort zone. Glassworks asked if I'd like to style this leather skirt, and initially I was a little unsure of the shape as I've never been convinced that pencil skirts suited me, but I'm so glad I said yes as I just adore this one! I love that the scoop front still allows me to wear my favourite 'mini' length, but the longer length at the back creates something completely different to anything I have in my wardrobe. Usually I style all things high waisted with slightly fitted tops tucked in, but thought I'd try somethin' a little different by teaming the skirt with an oversized fluffy jumper for a more relaxed look. The jumper really is the cosiest thing I own, and I like I always say, who needs a man when you can have a cosy jumper keeping you warm this Autumn!? (Well I'd prefer both, but I suppose I'll just have to make do...).
Want the chance to win the leather skirt for yourself? Well, you can enter a little competition right

here

. I'm so lookin' forward to seeing the results of how nine other bloggers style this skirt! Love, Jazmine.