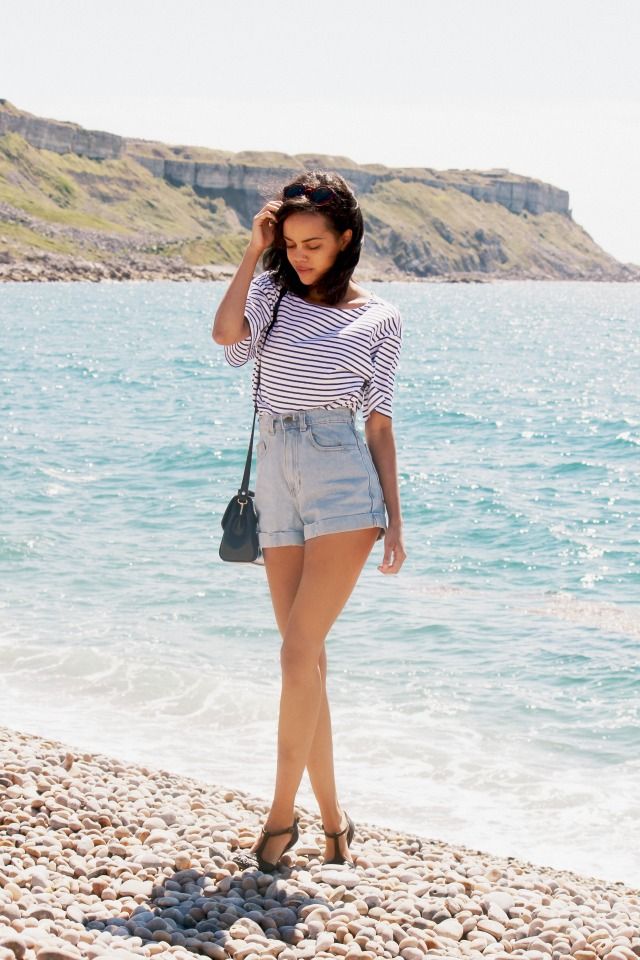 Top, Topshop, £15 - Bag, charity shop, £5.99 - Shorts, American Apparel, £52 - Sunglasses, H&M, $5.99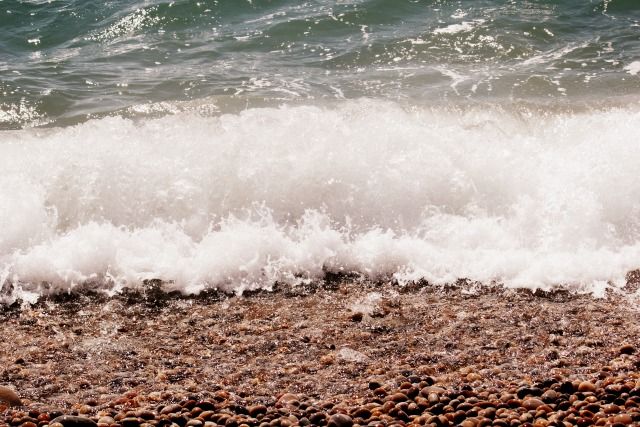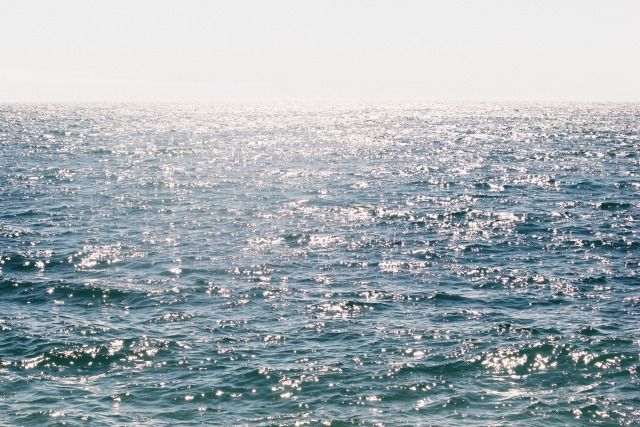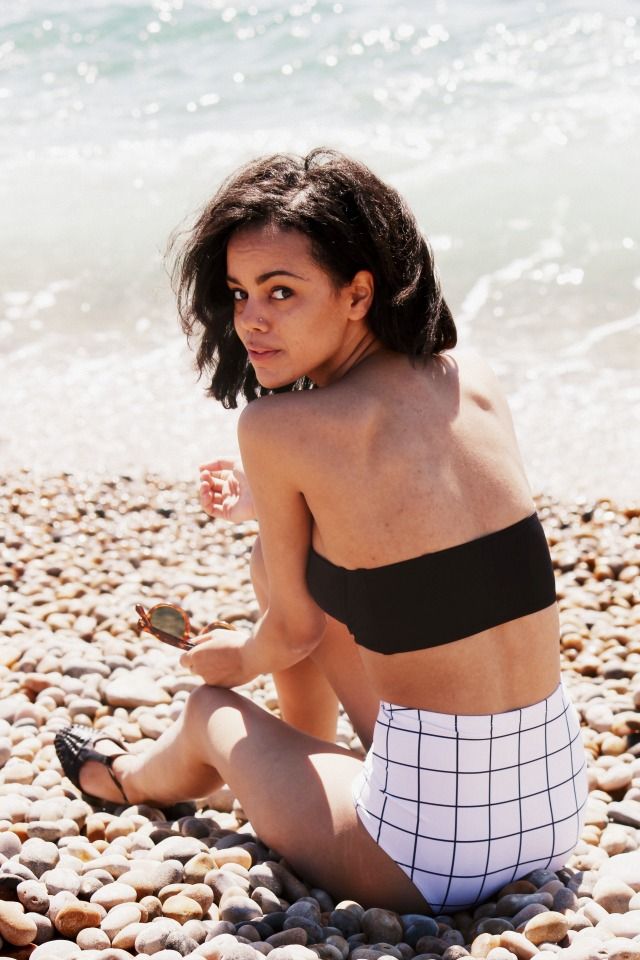 Bikini top, Topshop, £15 - Bikini briefs, American Apparel, £9.60 - Sandals, Topshop, £30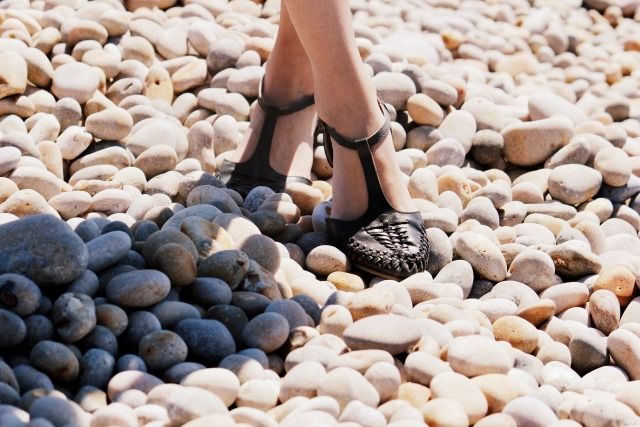 Why hello! This post comes all the way to you from sunny Portland in Dorset, where I'm currently on a little seaside holiday with my family! I've only been here for a day and a half, but I'm havin' the most wonderful time, plus as we have a pebble beach for a back garden I can't really complain! The weather is a lot warmer than I expected, so most of my time has been spent sitting (ahem, napping) on the pebble hill, braving paddling in the sea and drinking lots of tea outside with my favourite relatives. I packed two swimsuits and some bikini separates with me, all of which I bought quite in advance, so it's lovely to finally get to wear them with my trusty sunglasses and brand spankin' new shorts, sandals and t-shirt! I'm here until Thursday evening, so I'm sure there will be plenty more opportunities to take pictures in the pretty surroundings!
Also just in case you didn't know, I'll be heading to Las Vegas on Saturday, which I'm so darn excited (and nervous) about! I'm attending WWDMAGIC at Magic Market Week for the second time this year, this time with my dear friend Liv, to talk on panels, discover new brands and s

oak in as much of Las Vegas as possible.

I'll most certainly be tweeting and instagrammin' whilst I'm out there, along with updating my Facebook page and blog

so you can see what I'm up to! I'm feelin' a little underprepared, but I'm sure I'll be just fine. Love, Jazmine.