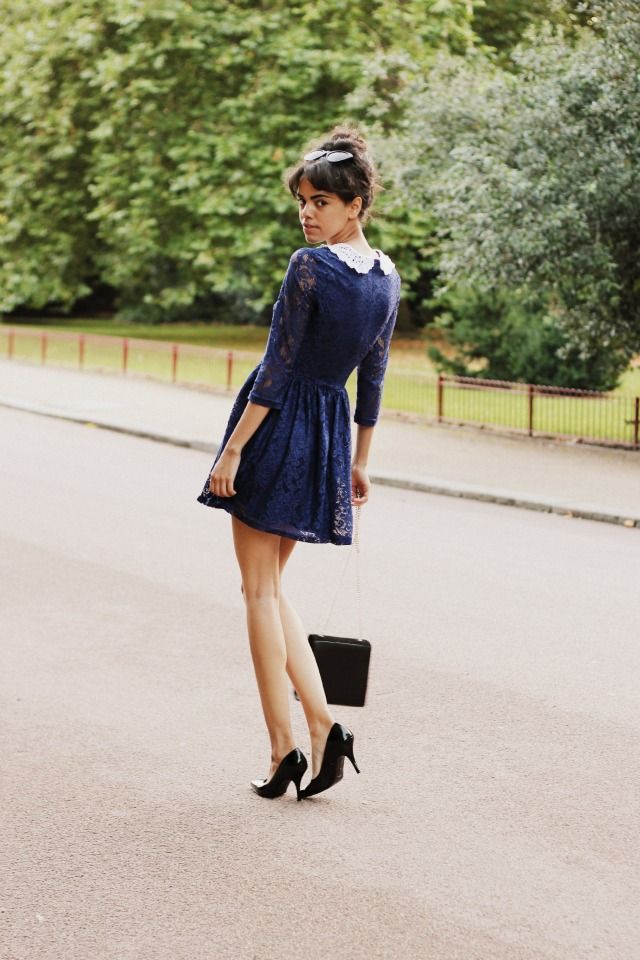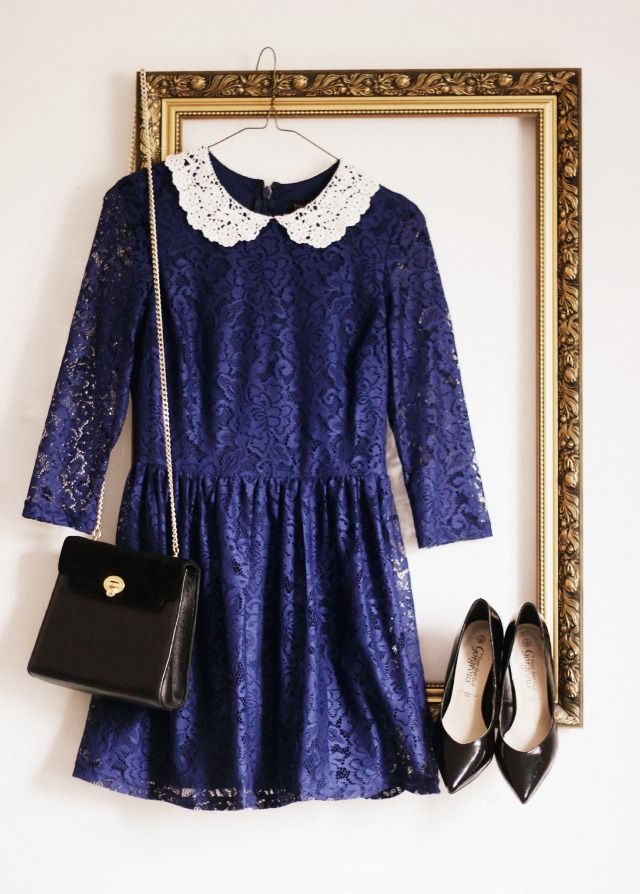 Sunglasses, gift from Kristabel - Topshop dress, gift - Bag, gift from Lucy (well, that's a lot of gifts!) - Shoes, New Look, £11
Why hello, there! I thought it was about time I featured an outfit in which I'm not wearing a pair of my American Apparel jeans (or that darn jean jacket), so here you are! This is what I wore to my Auntie's wedding last weekend - my dad kindly bought me this dress whilst I was last minute shopping the day before. It's such a pretty dress, though I can't wait to start layering it up with thick jumpers, tights and boots once the weather gets a little cooler. The heels were such a perfect find too, I'm so happy to finally get my hands on a pair of heels like this which are actually rather comfortable! I think they'll look so darn nice teamed with a pair of skinny jeans and a slouchy tee.
If you follow me on twitter or facebook, you may have seen that I did a spot of modelling earlier this week! On Tuesday Miss Selfridge invited Amy, Stella and I to model for their upcoming Project #3 collection. The shoot took place all around Oxford Street, and as always it was so lovely to get my makeup done professionally, to be shot by a brilliant photographer and just generally spend the day with so many kind people.

The collection was so beautiful (and all black, so just perfect for me!), I'm so lookin' forward to seeing and sharing the final images with you all in October! L

ove, Jazmine.