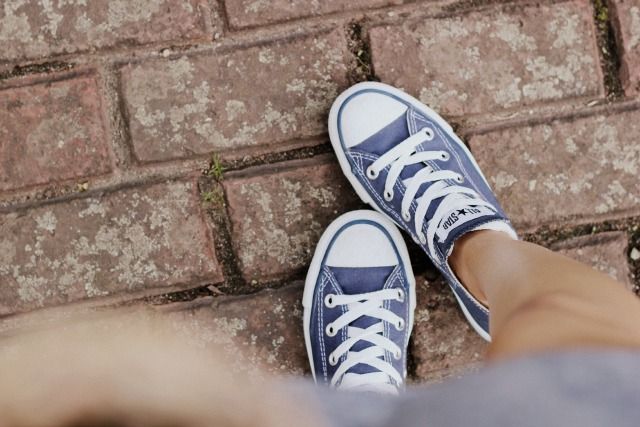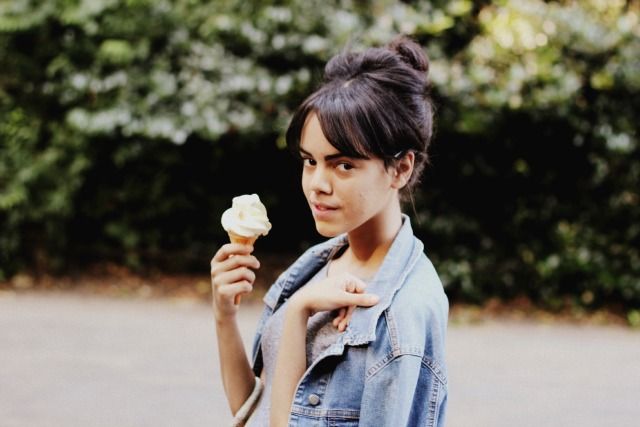 T
opshop dress, gift - Jean jacket, charity shop, 50p - Converse, Office, £42.99 - Basket, c/o Cath Kidston - Hankie, Cath Kidston, £4.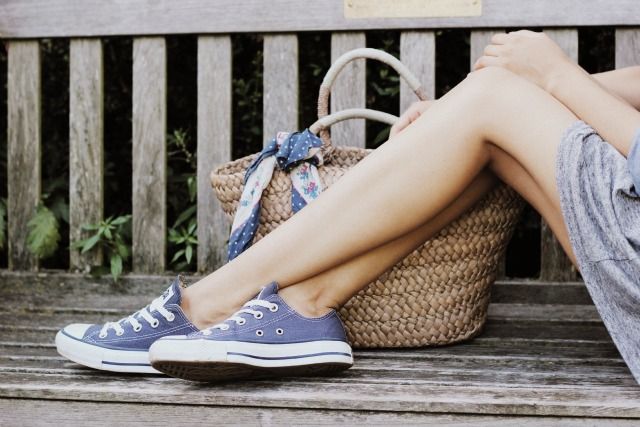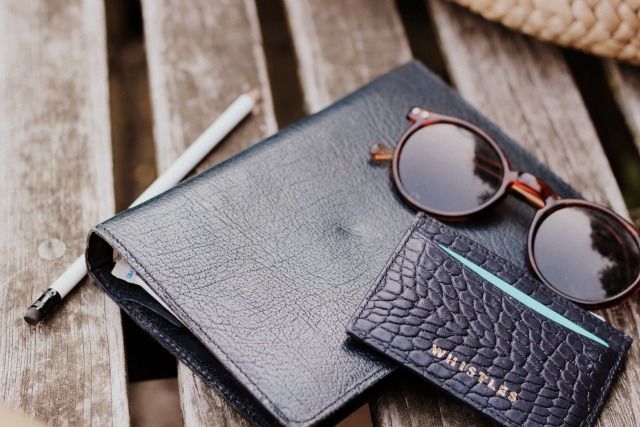 Sunglasses, charity shop, £1 - Whistles card holder, birthday gift from the lovely Liv! - Notebook, Summer fair, 40p.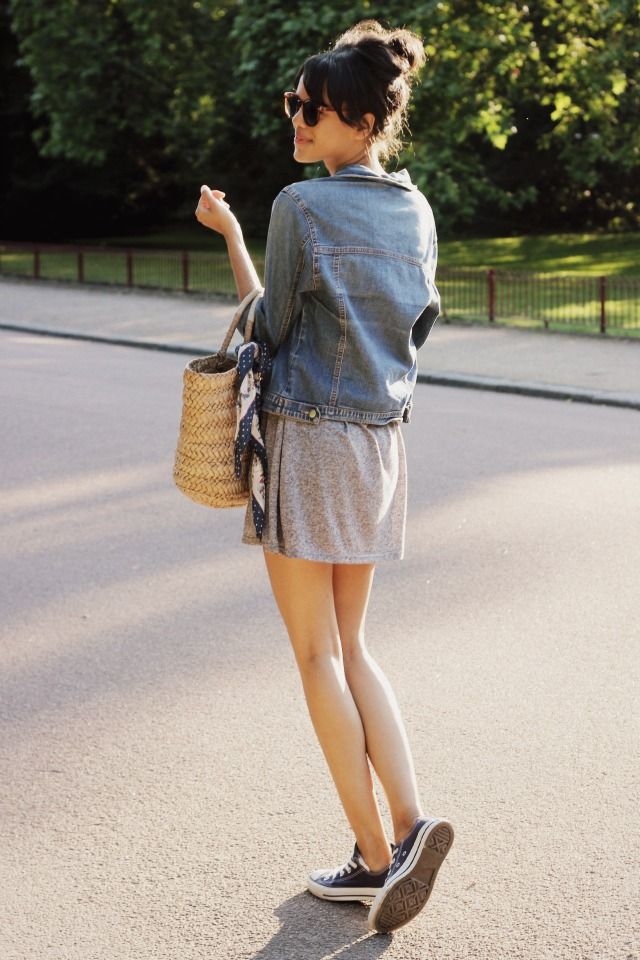 It's funny really, because one of my 'turning twenty' plans was to start dressing more simple and elegant, but it seems that in the last week I've been lookin' more casual than ever. I bought this lovely pair of Converse with some of my birthday money last week, as I've been in desperate need of new shoes and

wanted a comfortable

alternative to my favourite vintage pair. I needed something that would be able to be teamed with most pieces in my wardrobe and will last me through winter (I'm so sensible, me), and after the last week I can safely say that these are seeming to be quite the investment piece! My mum took these pictures whilst on a little walk around Battersea Park yesterday afternoon, I'm so darn useless at coping in warm weather so an ice-cream was most definitely needed!
I just thought I'd quickly mention that I've made the shortlist for the 'Established Fashion Blog' at the Cosmopolitan Blog Awards for the second year running! I didn't at all expect to again, so it would be ever so lovely if you could vote for me here if you so fancy. Thank-you! Love, Jazmine.