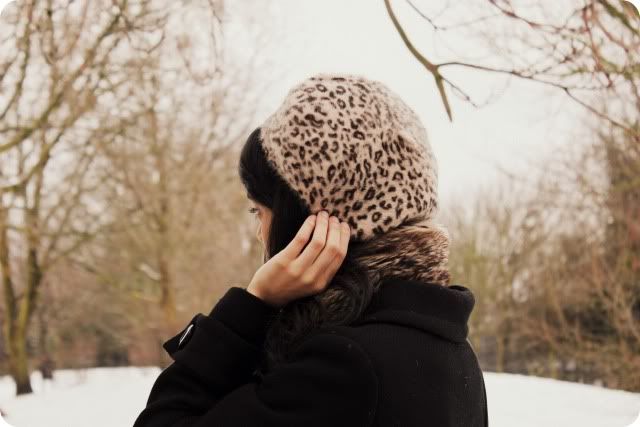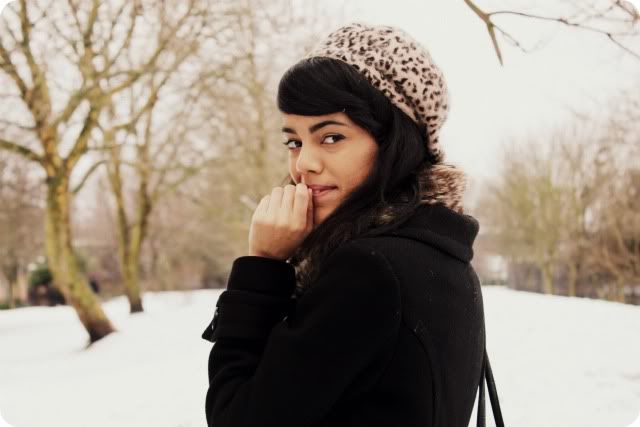 Leopard print beret, Accessorize, £5.40 - Faux fur stole, charity shop, £1 - Bag, car boot, free - Coat, my mum's - Boots, c/o Bertie.
I've always wanted to add a little leopard print to my outfits, so as soon as I saw this beret I just knew it would be the perfect way to introduce the pattern in a subtle way. I used to wear berets all of the time throughout secondary school, but only recently

have I thought about wearing them more often to add a little something to my outfits.

It was quite the apt weather yesterday to debut my new hat - my mum and I went for a little walk around our local park to take a few

obligatory pictures in the snow, which has now disappeared from London just as quickly as it came. I hope you all have a lovely week!

Love, Jazzabelle.