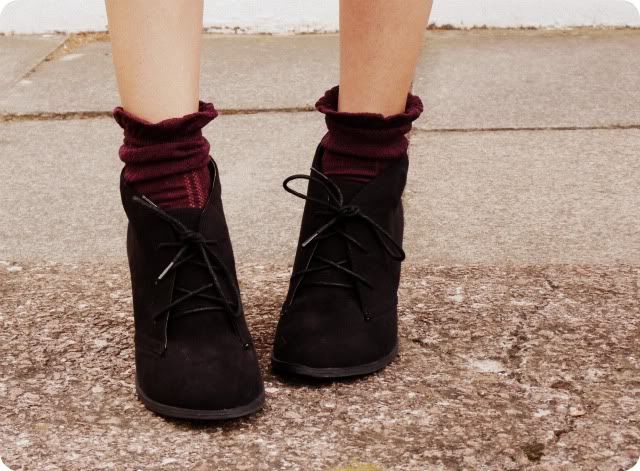 Coat
, c/o Clothing at Tesco - Zara dress, charity shop, £7.50 - Clutch, car boot sale, £1 - Socks, c/o
Tabio
- Shoes, New Look, £11.59.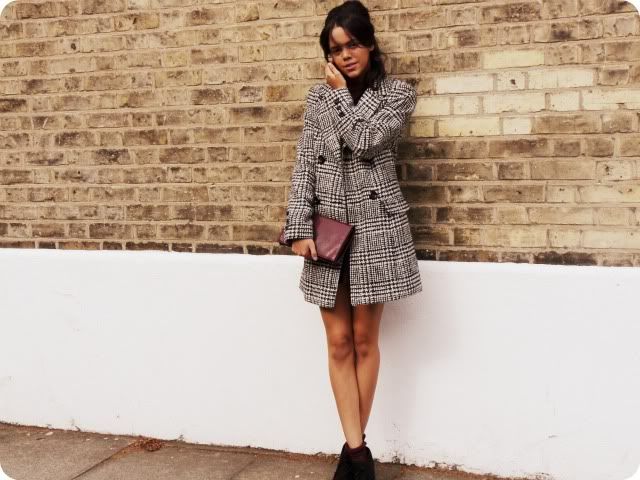 Despite the fact I'm completely content in wearing my 'signature' colours of black and grey almost everyday, I'm trying to incorporate more rich tones into my outfits to add a little more colour, plum being one of my favourites.

The Zara dress was bought from one of my local charity shops over a year ago (you may recognize it from my first ever outfit post!), the clutch bag is from Battersea car boot sale, whilst the socks were gifted to me after modelling for Tabio.

I'm also wearing a lovely new coat which I chose from Clothing at Tesco, I just adore the boxy shape and double breasted front - I think it's really flattering for my body shape and it's the perfect coat for Autumn/Winter! What are the main colours you'll be wearing this season, and are there any colours you'd be interested in seeing me style?



Thank-you very much for all of your lovely comments and support, especially regarding the Cosmo Blog Awards! You are all so kind. Love, Jazzabelle.