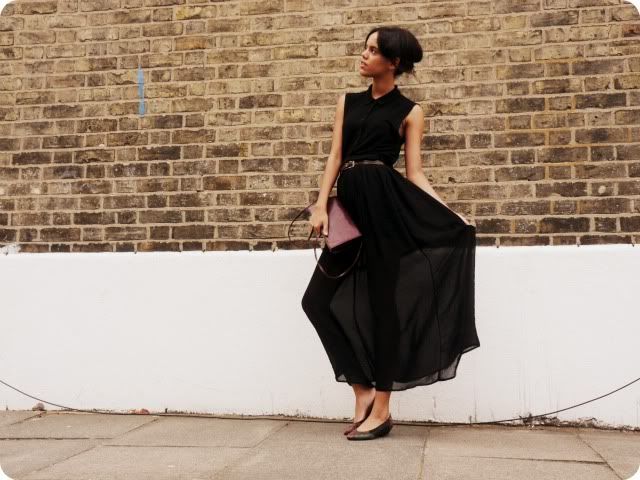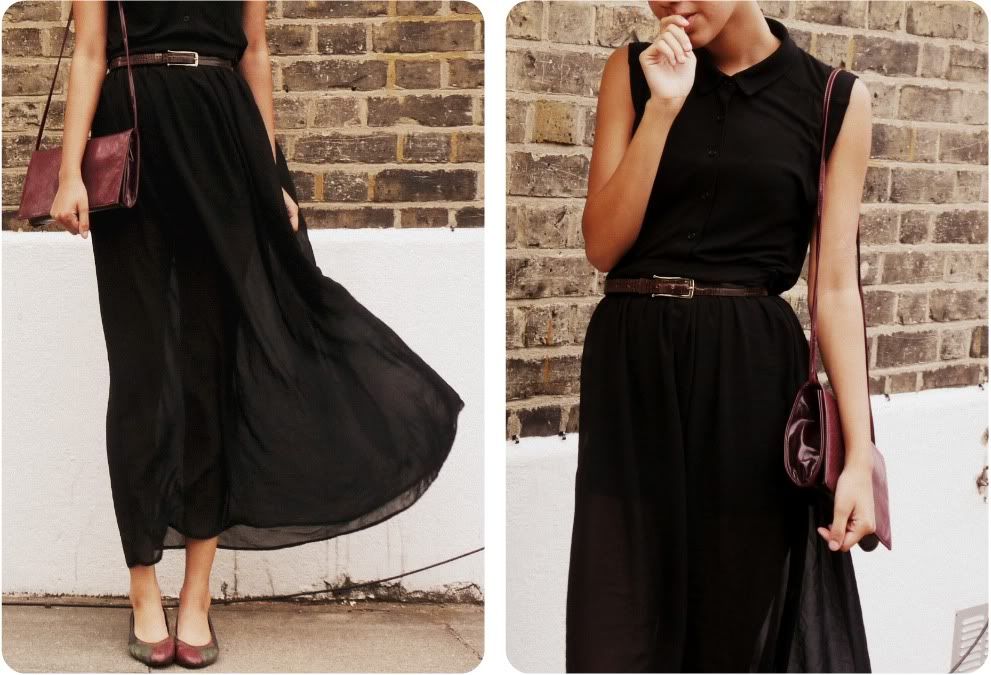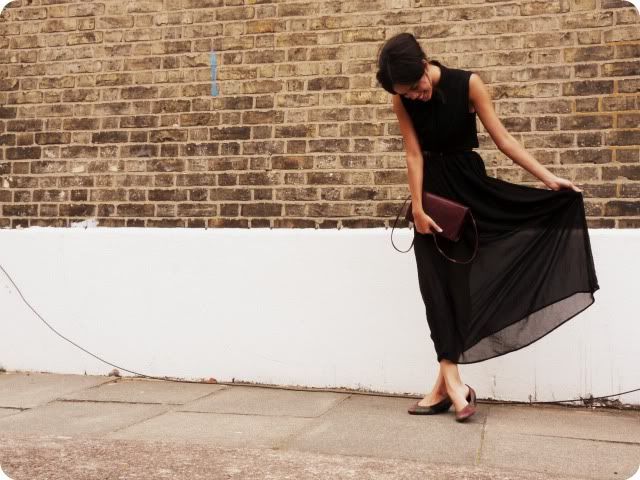 Topshop shirt, gift - Topshop sheer skirt, gift - Belt, charity shop, 5op - Bag, car boot sale, £1 - Shoes, Cow Vintage, £3.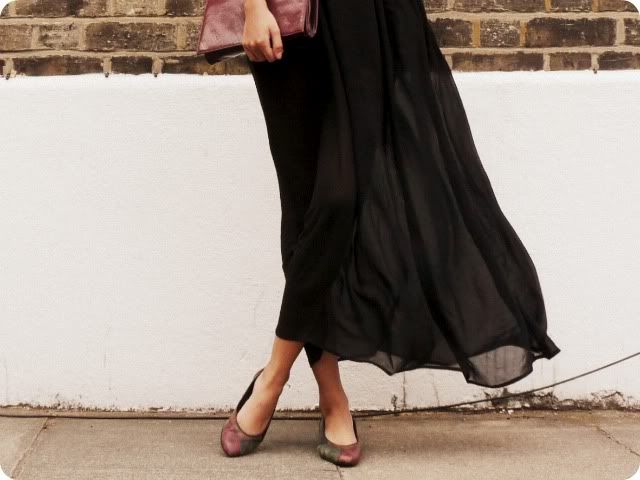 Hello everyone, thank-you for all of your lovely birthday wishes yesterday! I had the most wonderful day. I strayed away from my usual tradition by not visiting the V&A this year, as just as I was about to go to the museum my uncle treated me to a little lunch at a pub in South Kensington, and then it was too late to visit before it was time to pop to my dad's and meet Shana-Kaye for a spot of shopping in Central London. In the evening Shana and I then met up with my mum and grandma for a meal at my favourite restaurant in Battersea,

Fish in a Tie

, where we ate way too much food and spent a lot of time admiring the pretty handsome waiter. I unfortunately didn't take many pictures yesterday, apart from of the food in the restaurant, but as I'm planning on visiting again soon to take more pictures for an upcoming blog post I thought I'd just share my outfit with you, sorry if that bores you! My lovely mum treated me to this Topshop skirt a few days ago as an early present, I've wanted it for ages and absolutely adore it, so thank-you mum! I love the sheer quality of the fabric and the movement of the skirt is just beautiful.

Anyway, I have a few blog posts which I plan to put together soon, including two giveaways, a recent aquisition post and a little fashion challenge, so do look out for them. Love, Jazzabelle.