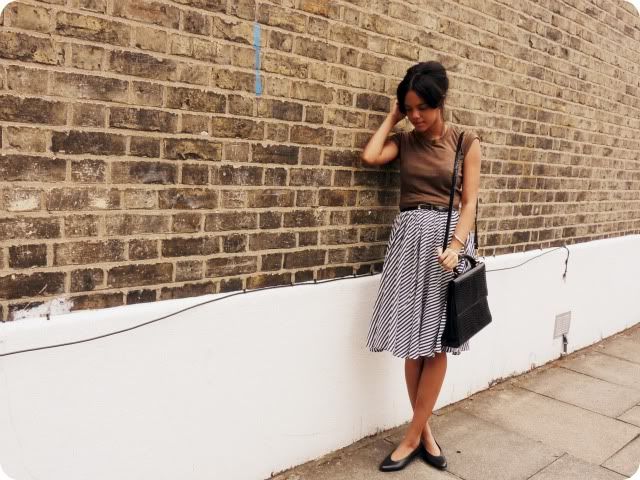 Topshop t-shirt, car boot sale, 20p - Primark dress, car boot sale, £3 - Belt, charity shop, £1.99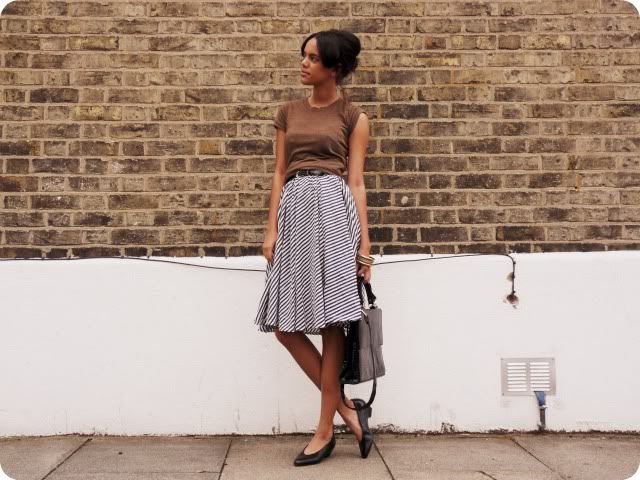 Bangles, charity shop, £3 - Bag, car boot sale, £2 - Vintage BHS shoes, charity shop, £3 - Sunglasses, Next, £6
Last month

SoFeminine

got in contact with me offering to gift me with fifty pounds to buy a bargain outfit with. I of course said yes, even though I must admit that having fifty pounds to spend is what I personally would call a luxury, rather then being bargainous, so to be honest I found it quite a challenge to have so much money to spend in one go.

As I shop mainly secondhand, and as boot sales and charity shops can be rather hit and miss, I found the easiest way to create an outfit was to spend most of my budget buying pieces I liked, rather then thinking of a specific outfit in mind. I then laid out all of the items I had bought and ended up creating this outfit, which came to a total cost of nineteen pounds and nineteen pence. As you can see, I couldn't seem to step away from buying pieces for a pound or two, and as my outfit total has only equaled to just under twenty pounds, I have another twenty something pounds worth of bargains to show you! I also spent the last of my budget on a lovely little lunch as a treat.
So what do think of my bargain outfit, have I done well for my budget? I so adore my shoes which I bought a few days ago. Perfect timing, really, as my beautiful vintage shoes are now falling apart! Love, Jazzabelle.