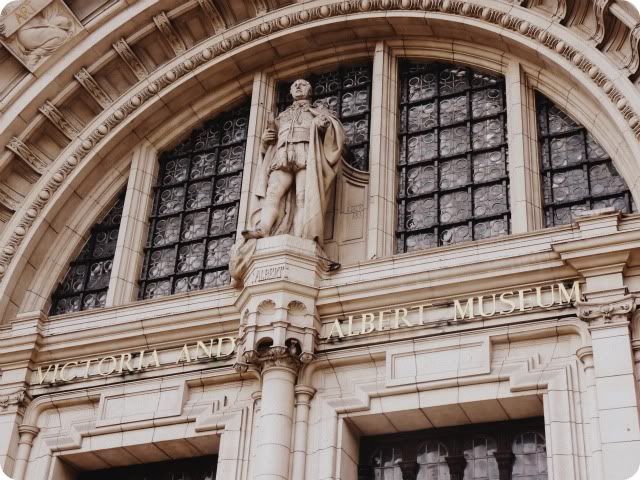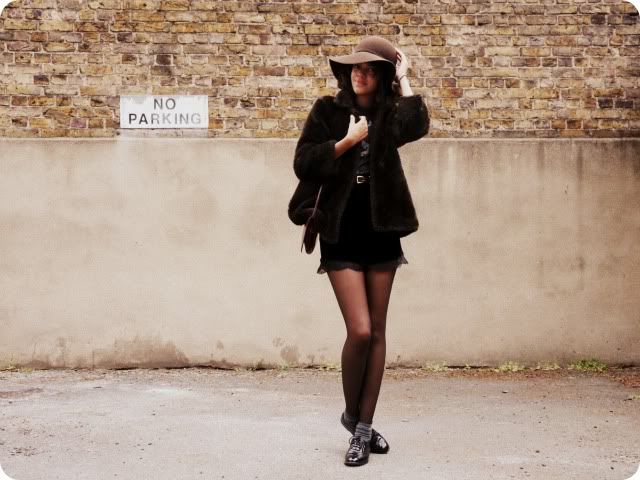 Blondie 'Rip Her to Shreds' t-shirt, TkMaxx, £15 - Bag, car boot sale, £1 - Belt, charity shop, 50p - Brogues, Debenhams, £18.
Floppy hat, c/o
Next
- Faux fur coat, charity shop, £1 - Velvet and lace shorts, c/o
The Kooples
.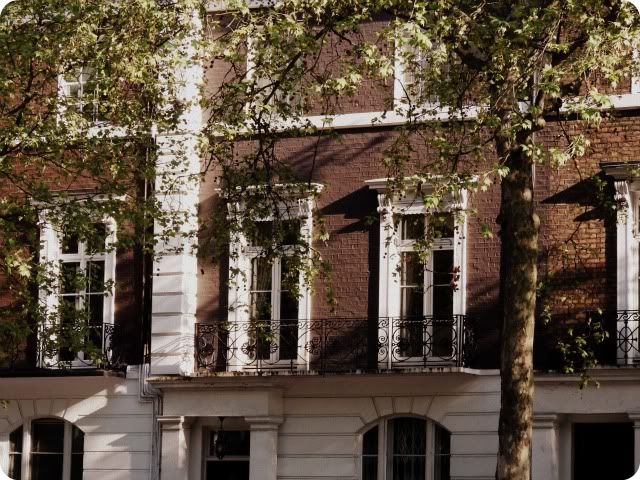 Hello everyone, first of all I of course have to say thank-you for all of your lovely comments regarding my little documentary below, I honestly wasn't expecting such a response, so thank-you! They are some of the kindest comments I've ever recieved, I'm so glad that it has allowed you to get to know a little bit more about me and my everyday life. I've watched the documentary more than a few times myself, and it really has made me see myself in a different light. I really ought to stop putting myself down so much, because whilst I'm still extremely pessimistic and unconfident, I'm not as bad as I think I am. Anyway, I had the most lovely day y
esterday as I spent the afternoon at the Victoria and Albert Museum with my grandma, to wander around the
galleries (and gift shop!), have earl tea & scones in the beautiful William Morris dining room and to attend a free lunchtime lecture on the histories of the museum. I'll honestly never get bored of visiting the museum, it's such a wonderful place.. Righty-ho
, well I better dash as I'm
off to spend the day in Nottingham with Lucy and Winnie to attend Kristabel's final knitwear show!
Love, Jazzabelle

.