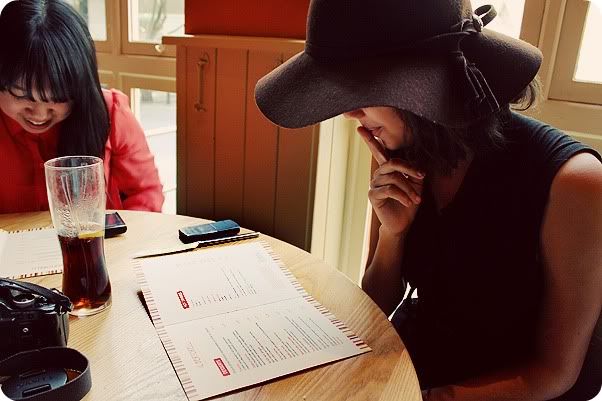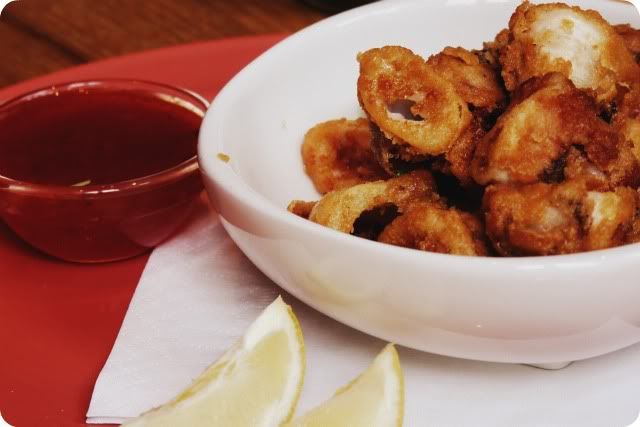 Calamari with sweet chilli sauce for our starter and spaghetti carbonara for my main. Photograph of Winnie and I taken by Lucy.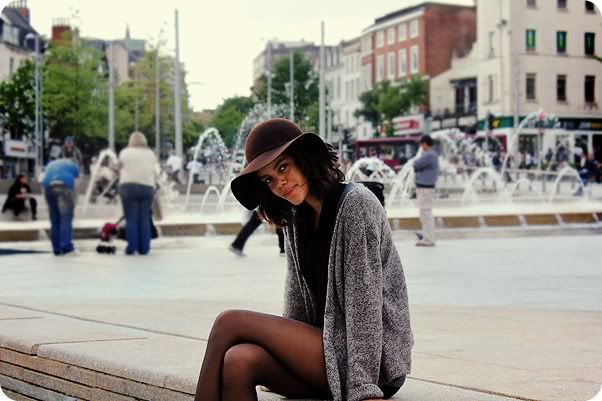 Hat, c/o Next - Cardi, charity shop, 50p - Topshop shirt, gift - Satchel, charity shop, £5.99 - Shorts, c/o The Kooples. Photographs by Lucy.
Last Thursday I popped up to Nottingham to spend the day with two of my lovely blogger friends,
Winnie
and
Lucy
. The afternoon was mainly spent shopping (I was practically forced into buying a faux leather midi skirt from H&M, but at seven pounds it was quite the bargain), eating the most delicious three course meal at
Il Bertorelli
, having an impromptu photoshoot in the middle of the town square and of course taking many, many photographs. We unfortunately didn't get to explore as much of Nottingham as we had originally hoped to, as it was soon time to attend
Kristabel
's final fashion knitwear design show at Nottingham Trent University, the main reason why we had all come up in the first place. The show was honestly amazing, the colours, textures and the overall styling of Kristabel's collection were perfect, I can only imagine how much time and effort went into putting it all together! I was very proud of Kristabel indeed. After the show it was then time for us to make our ways back home, so we stopped by the canal to take a few photographs before I hopped on a train back to London. There are more
photographs
of our day out and the show on my
Facebook page
, so do take a look if you'd like. Love, Jazzabelle.