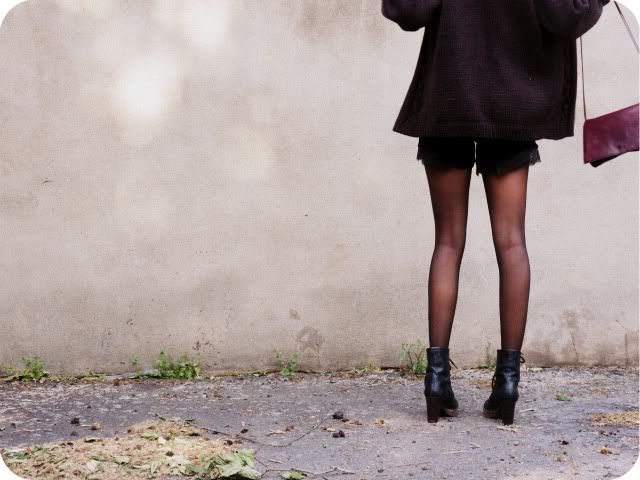 St Michael shirt & belt, charity shop, 50p each - Bag, car boot, £1 - Cardi, charity shop, £2 - Shorts c/o The Kooples - Boots c/o Bertie.
Hello everyone! Goodness me, I haven't blogged in a while, the main reasons being due to my lack of self confidence and motivation, as per. I haven't really been up to a great deal since I last posted to be honest, but I had a lovely Easter with my family, of course watched the royal wedding, celebrated my mum's birthday and have just mainly spent my days at home. I wore this outfit yesterday evening to attend a Starbucks Frappuccino event with my lovely mum, after I won a pair of tickets last week. Competitions and Starbucks, two great loves in my life, could it have been any more perfect? The event was lovely, my mum and I drank lots of free frappuccinos and cocktails, had fun in the photobooth and also got a little Starbucks goodie bag each, much to our happiness. This is definitely one of the loveliest outfits I've worn as of late, I just adore the colours and different textures. Whilst I haven't blogged in a while, I've been regularly updating my
tumblr
, plus I recently had an interview with Kristabel about my
Vogue magazine collection
and I've also been featured on the
Bertie blog
! I'm off to see
Lucy
and
Carrie
at their
Flash Paradise
event later, so speak to you soon! Love, Jazzabelle.