Asos Petite Hooded Military Cape, Take10 challenge item - Club Monaco silk shirt, charity shop £1 - Headscarf, charity shop, 25p
H! by Henry Holland jeans, gift - Heeled boots, courtesy of Clothing at Tesco - Tassel (inspired by Nic!), haberdashery, £1.99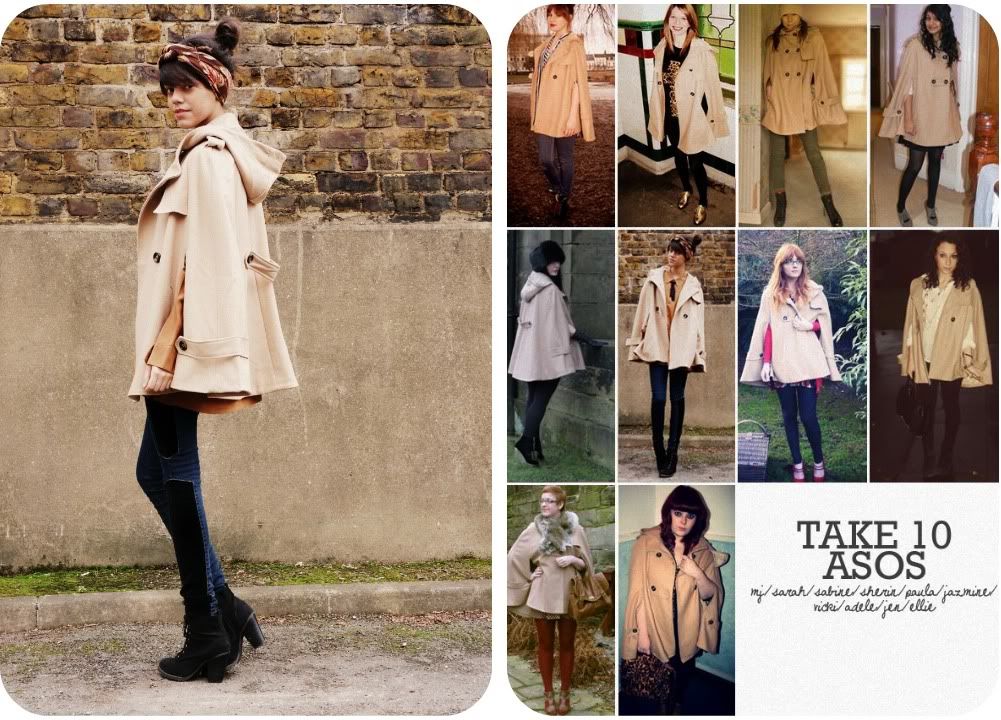 As my title says, this was definitely the best Take10 challenge yet, the
Asos cape
is just so lovely. The colour, shape and size (I'm wearing a size six petite, even though I'm nowhere near petite - I'm five foot seven) are pretty darn perfect, and it's surprisingly easy to style!
Also, unlike the other challenge pieces I think that the cape is well worth the price tag as the quality is great and it's something which can work through all the seasons. How to you think
MJ
,
Sarah
,
Sabine
,
Sherin
,
Paula
,
Vicki
,
Adele
,
Jen
,
Ellie
and I styled the cape?
Thank-you to
Asos
for sending this piece, it's made a lovely addition to my wardrobe and it will definitely be appearing in many outfit posts to come. Love, Jazzabelle.