A jumble of photographs (and a little video!) of my day at the Next blogger event in Leicester on Tuesday.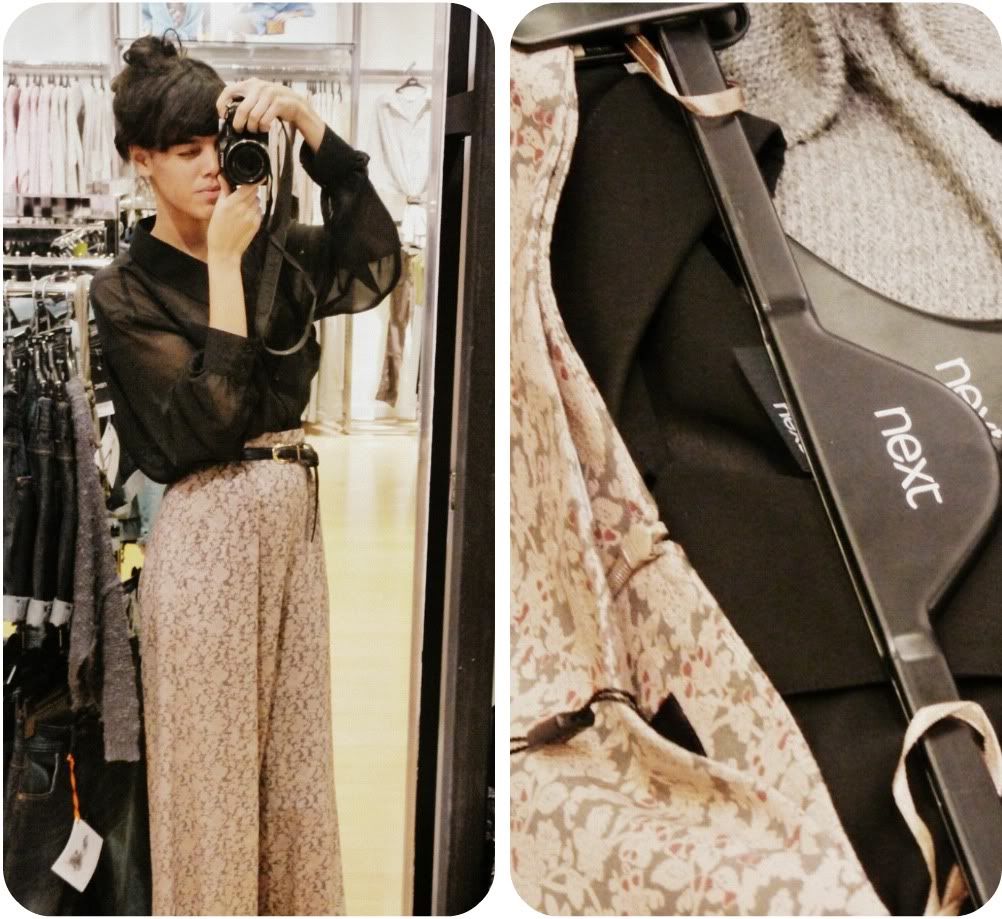 I should have been at college on Tuesday, getting on with my artwork and sitting by myself on my lunch break with a Starbucks coffee and a Pret sandwich, but instead I was having the most lovely day at Next HQ sipping yummy drinks, eating canapés, trying on clothes and viewing Next's S/S11 collection alongside twenty-something other bloggers.
After an early morning First Class train ride to Leicester and then a coach ride to the headquarters, we were welcomed with breakfast nibbles and a presentation of Next's main trends and pieces for the upcoming season. Even though I'm more of an A/W girl, I very much adored all of the sheer shirts and dresses, pleated skirts and delicate floral prints that were featured throughout, though with my I-only-wear-neutral-colours self I wasn't at all keen on the use of neon and clashing colours.
W
e were then set a style challenge in which we were given a key piece from the new collection to style with anything we could find in the mock shop. I styled a lovely pair Rosa Trousers,
keeping it quite simple with a sheer Slouch Shirt, a favourite amongst us bloggers, and a small clutch bag. Flared trousers aren't something I would ever have considered wearing, but I suprisingly really like them, and will definitely experiment with wearing something similar in the future.
After we completed our looks we all had a mini photoshoot (you can see my pictures here) and then a videoshoot which you can see above. Do excuse how awkward and stiff I am in the video, I was just so nervous about being put on the spot and being filmed in front of people!
Hehe.
I have to say, this was definitely the best blogger event I have been to, Next genuinely seemed to care about us bloggers, really taking into consideration our opinions and feedback.
Thank-you to Jenny from
Jam
and
Next
for inviting me along, I had such a lovely time! Love, Jazzabelle.