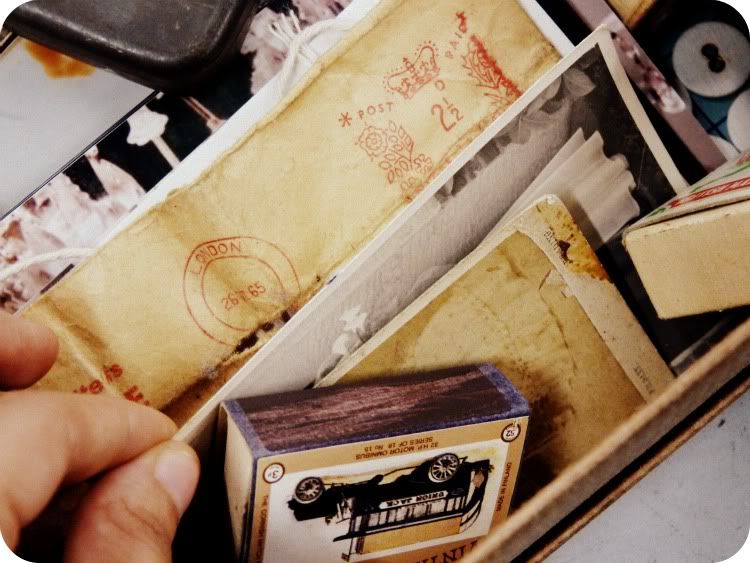 Some of my most recent artwork - a shoebox full to the brim of personal and found objects, ephemera, b

ric-à-brac

, photographs old and new, tins, matchboxes and various other pieces. I plan to develop these objects further later on in the college year, creating a Joseph Cornell inspired assemblage piece,
hopefully evoking memories, stories and nostalgia, continuing on from the piece
which I made
for my National Diploma in Art and Design final major project. I hope you all have a lovely weekend! Love, Jazzabelle.