-Wildfox t-shirt, Take10 challenge item -Grandad cardigan, charity shop, £2 -H&M scarf, charity shop, 50p -Paisley scarf, charity shop, 25p -Belt, car boot sale, free -Satchel, Next, £30 -Jeans, courtesy of
H! by Henry Holland
-Leather boots, Topshop, £60.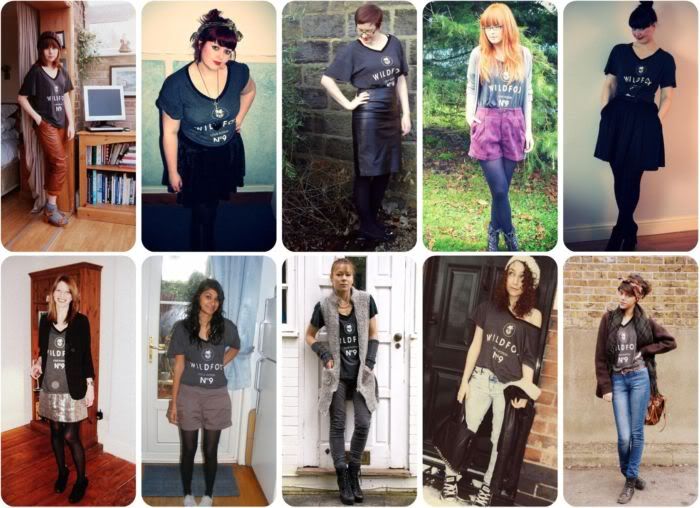 Hello everyone! It's all been rather hectic over at Take10 at the moment - parcels haven't arrived, there have been more lineup changes and just generally lots of confusion, but we have all finally got round to posting! My second challenge, and the first for the lovely new girls Ellie and Paula, was to style this oversized tee sent to us by Wildfox. To be honest, Wildfox isn't a brand I would ever have considered wearing for various reasons, including the fact that I don't like when brands put their name so boldly on their pieces and I find the prices for one darn t-shirt rather ridiculous, but I really did enjoy styling this piece. The quality is pretty lovely, plus I adore the worn in effect. I will definitely be wearing this again. How do you all think I and the rest of the girls styled the piece? Love, Jazzabelle.
Left to right on the collage: MJ, Ellie, Jen, Vicki, Paula, Sarah, Sherin, Sabine, Adele and me!