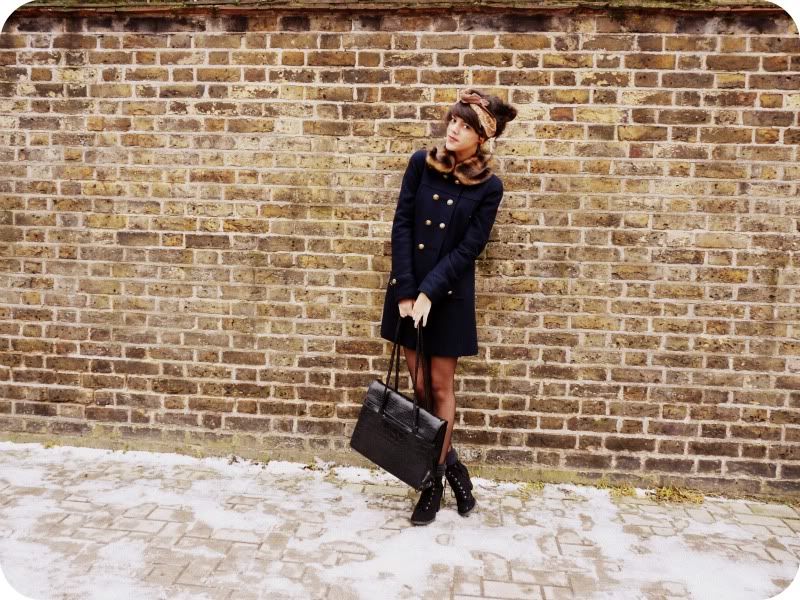 River Island coat, gift - Faux fur collar, Asos, £12.80 - Scarf, charity shop, 25p - Bag, free - Heeled boots, c/o Clothing at Tesco.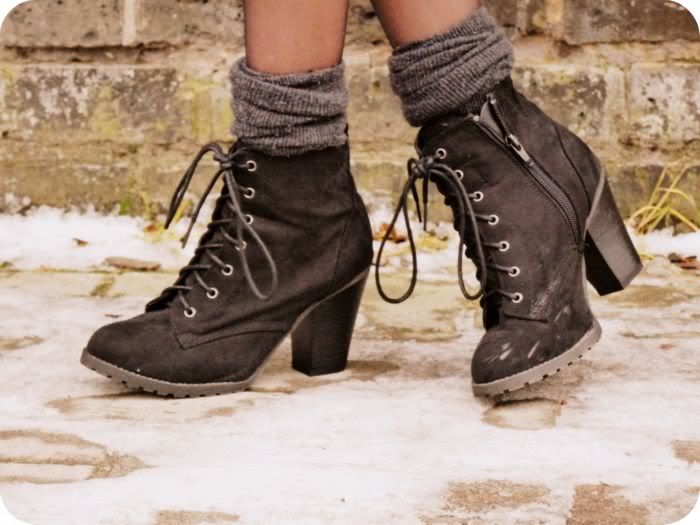 These are my favourite outfit pictures I have featured on my blog in a very long time, I felt really pretty today! Well, apart from the fact that my skin is really bad at the moment and the wind ruined my hair straight after these photographs were taken, but y'know. I always feel so fancy in this coat, I adore the gold military inspired buttons (I need to sew the bottom one back on, hehe) and how the faux fur collar instantly transforms it. I'm also wearing an early Christmas present in the form of these lovely heeled boots, which I chose after Clothing at Tesco recently sent me an unexpected email gifting me with a voucher to spend online! Shame on me for scuffing my new boots so much within five minutes of me wearing them and not even realising my zip wasn't all the way up!
Cor blimey, it's Christmas in less than two days! I'm so excited, are you? Love, Jazzabelle.