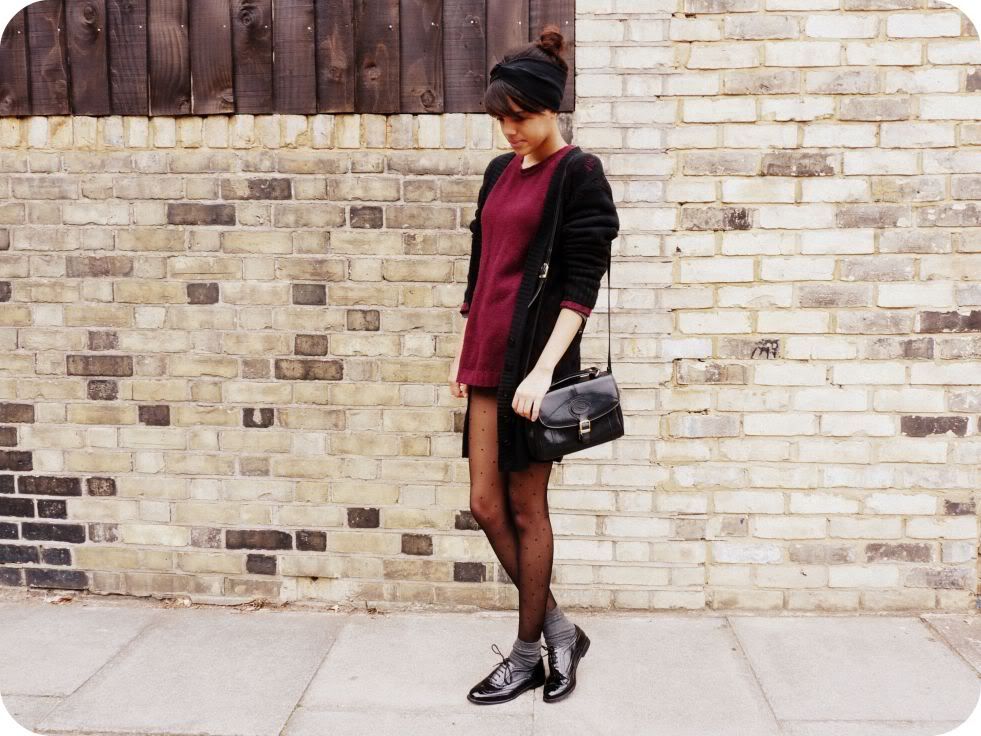 *Diesel Jumper, charity shop, 50p *H! by Henry Holland cardi, £6 *Brogues, Debenhams, £22 *Satchel, charity shop, £5.99
I adore the colour of my new Diesel jumper, it's not quite as grand as my Hobo jumper, but lovely nevertheless. The only thing which is slightly annoying about it is that it's at an odd length, so it looks like I'm not wearing anything underneath, which of course I am! I also adore my shiny new brogues, like trousers I find it difficult to find shoes to fit my size three feet, so I was chuffed when I spotted these. Perfect timing, a new pair of shoes to start my new year at college on Tuesday, I'm so ridiculously nervous!
I
went on my usual Sunday trip to Battersea car boot sale and my local charity shops with my mum this afternoon, I picked so many wonderful bargains! Do you want to see?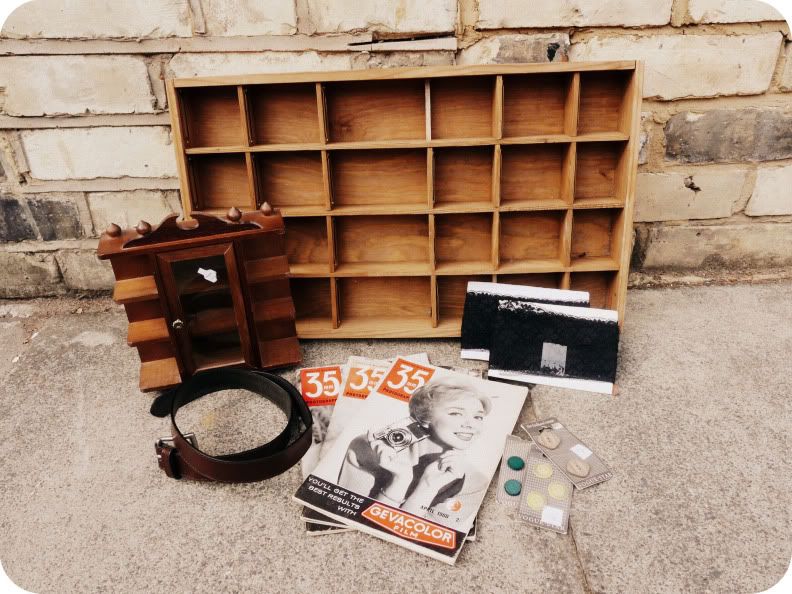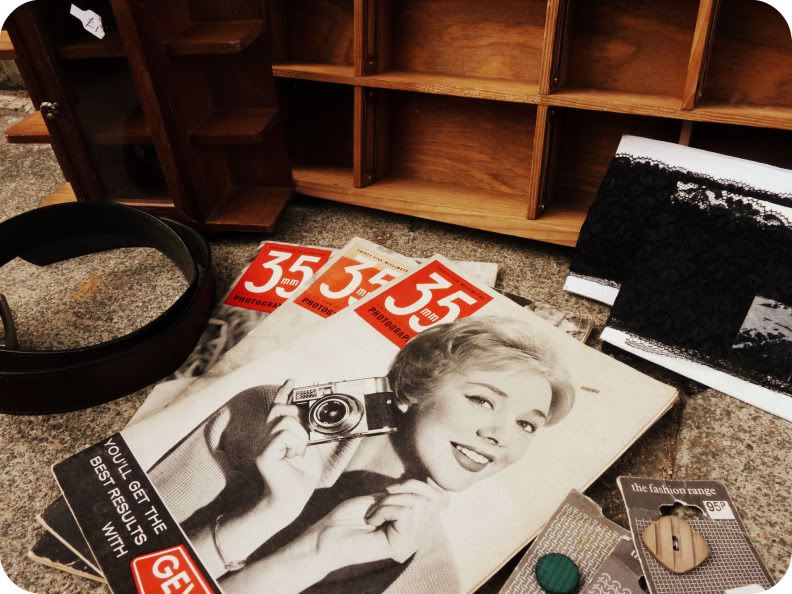 *Wooden divider, £1.50 *Little cabinet, £1 *12m Lace, £1 *Vogue Star buttons, 40p *Vintage photography magazines, £1 *Belt, free.
I'm hoping to create a Joseph Cornell inspired piece with the wooden divider, though I may end up using it to store all of my buttons and trinklets. I couldn't resist buying these three magazines, mainly because of how beautiful all of the women look on the front covers. Christina, Kristabel and Yishyene were selling at the car boot, so I picked up a lovely jumpsuit from Christina and a Gap leather shirt from Kristabel for £2 each, blogger bargains! My nan, who's a regular seller at the car boot (if you are ever there, look out for a lady with short blonde hair most likely wearing sunglasses and a leopard print scarf, hehe) always let's me take stuff for free, so from her I got a Gap jumper, a Lipsy blouse and a Twitterature book. I also picked up a M&S top for 20p at the boot sale, plus a H&M dress and a St Michael cropped jacket from the fifty pence rail in my favourite charity shop. All in all, I had a lovely day and picked up some great bargains. How about you? Love, Jazzabelle.