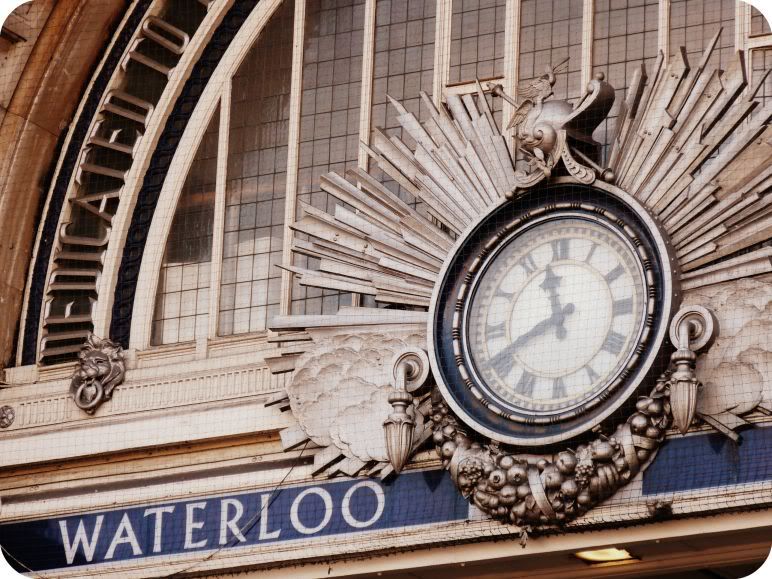 Here is a jumble of my favourite photographs from my first two days at London Fashion Week. Unfortuately due to me feeling rather ill and just generally being rather forgetful, I didn't take as many photos as I hoped to, including that of some of my favourite bloggers, but I'm very happy with how my pictures turned out. I've had a lovely time so far, though I have to say that
I haven't enjoyed myself quite as much as I hoped to. I sometimes felt quite out of place and unconfident (but I suppose that's expected with me, isn't it?), but nevertheless, what an experience to attend such an event! I'd definately attend in future seasons, hopefully I'll see some more of you there (please, hehe)!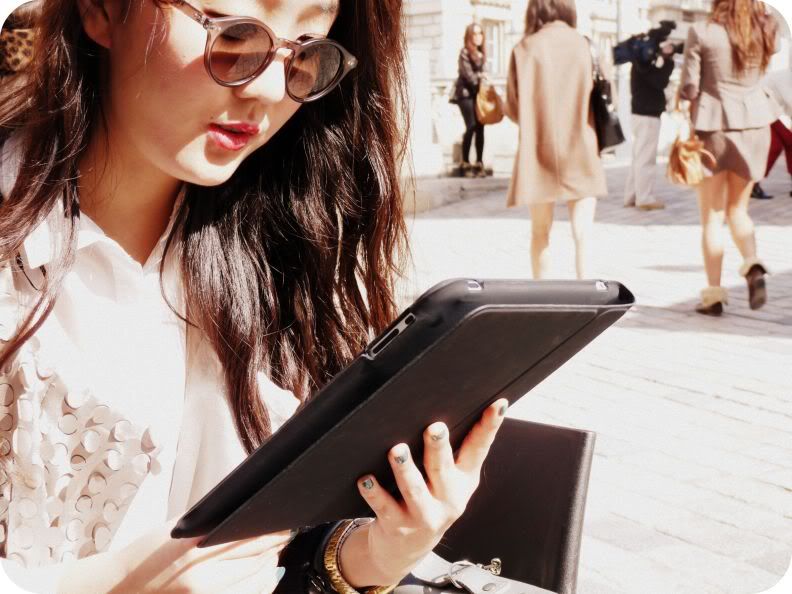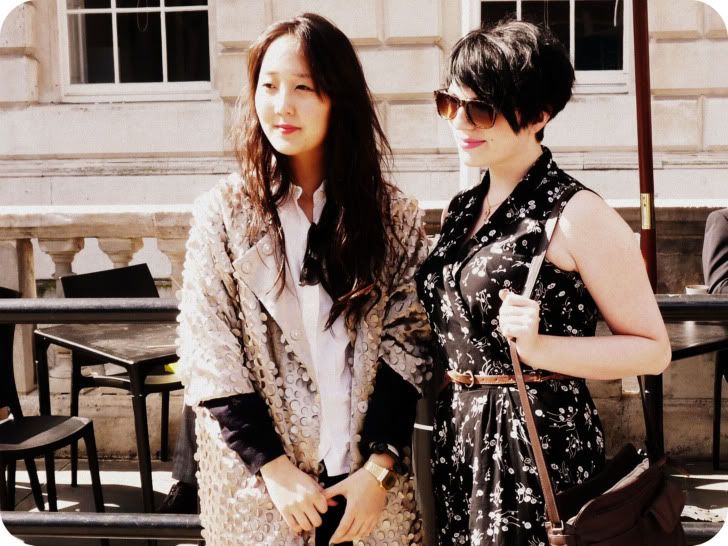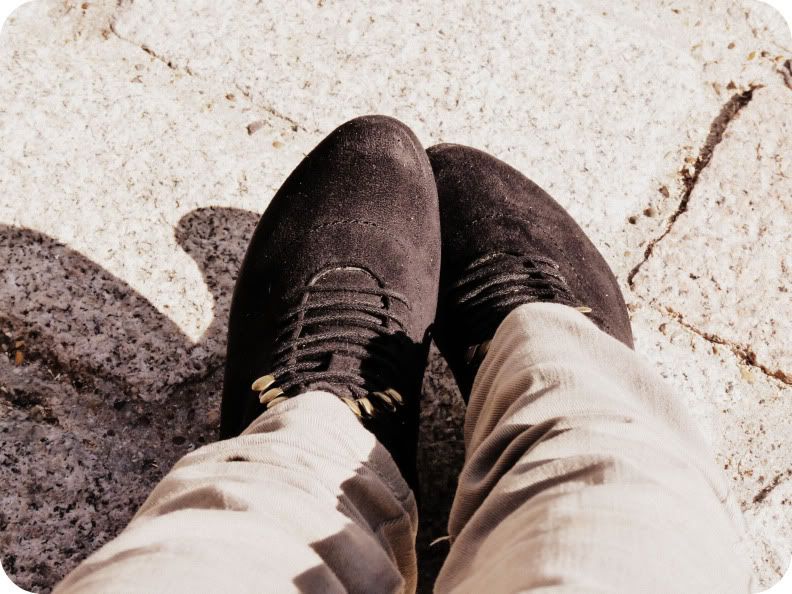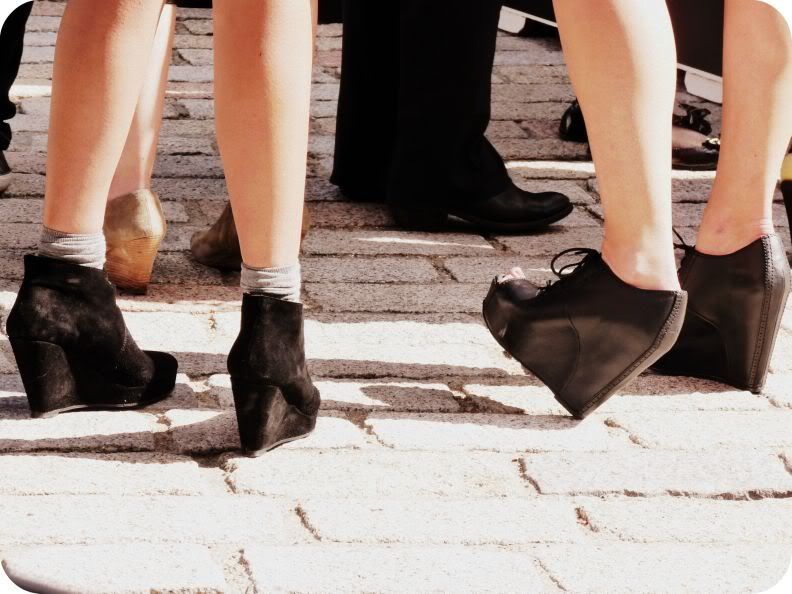 My first ever LFW catwalk show (and the first of the season) was Paul Costelloe. Unfortunately I am not the best catwalk photographer, but please do look at his
collection
, it was simply beautiful. I adored the models candy-floss hair, plus the plenty of oversized bows, girly dresses, pastel colours and biker jackets that made an apperance throughout. I also got some great freebies from the Mac makeover room, which I'm looking forward to trying out!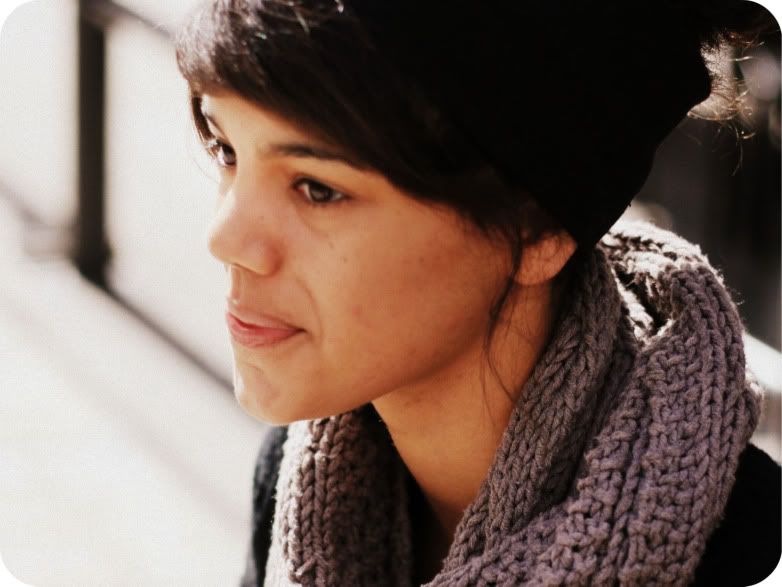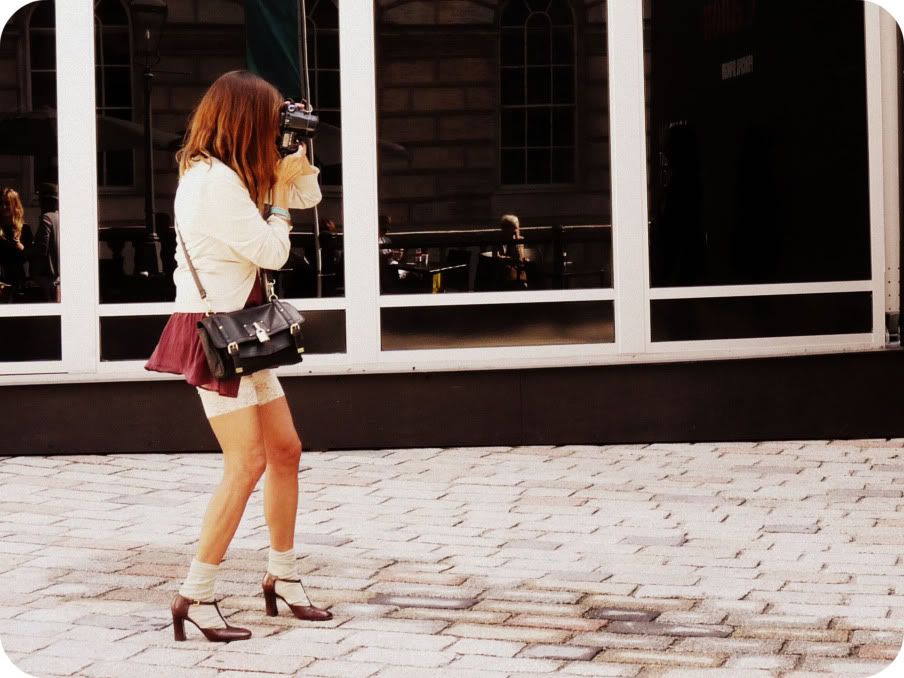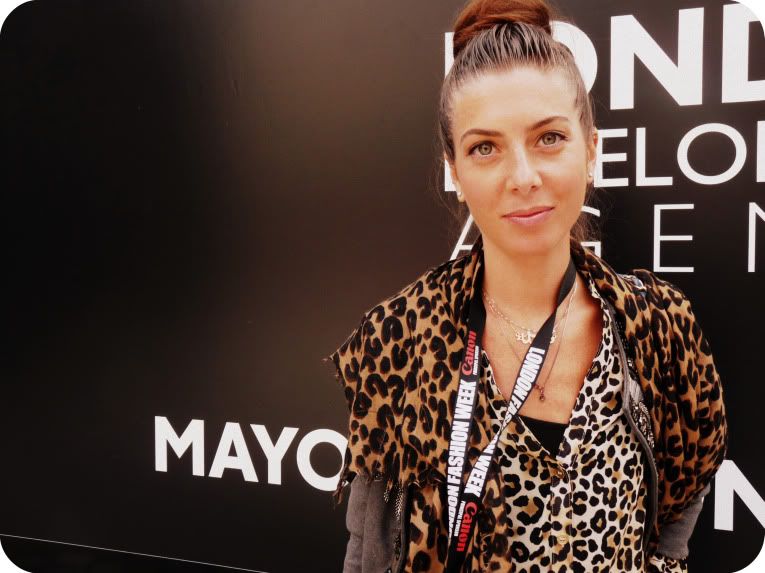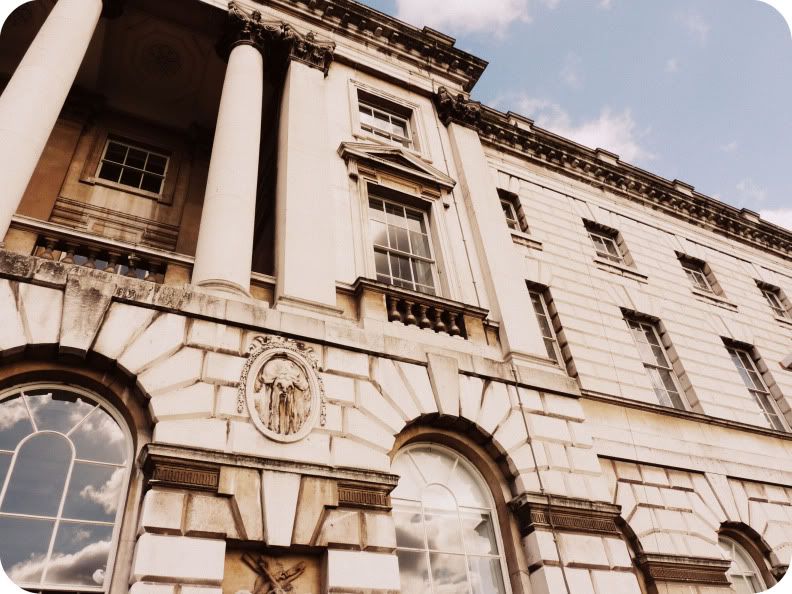 Along with all of the bloggers I photographed, I spent my time with many others, including Adele from Moltocuriosa (so glad I finally got to meet her before she moves to Italy), Daniela from Couture and Crumpets, Kristabel from I Want You to Know, Ashanti from Adorngirl, Jen from Styleeast, Geneva from A Pair and a Spare and Sarah from We Shop Therefore We Are (so gutted I forgot to take a picture of her in her beautiful Topshop coat). I didn't go to London Fashion Week yesterday or today as I'm still feeling rather ill, but hopefully I'll be well enough to pop by tomorrow and on Wednesday to have another peek at the exhibitions and take a few more photographs. Love, Jazzabelle.