As promised, here is my little post on the Next Model competition event I was invited to at the Old Billingsgate Market last month. I was rather nervous and flustered when I arrived after getting lost, but luckily I'd bumped into the always colourful (and fellow Victoria and Albert Museum lover) Lucy who helped me find my way. I was greeted by Tom, who kindly invited me, and many lovely bloggers: Saskia, Carrie, Shini, Kirsty, Emma and Beth. After chatting and drinking mini champagne we went and took our seats at the end of the catwalk.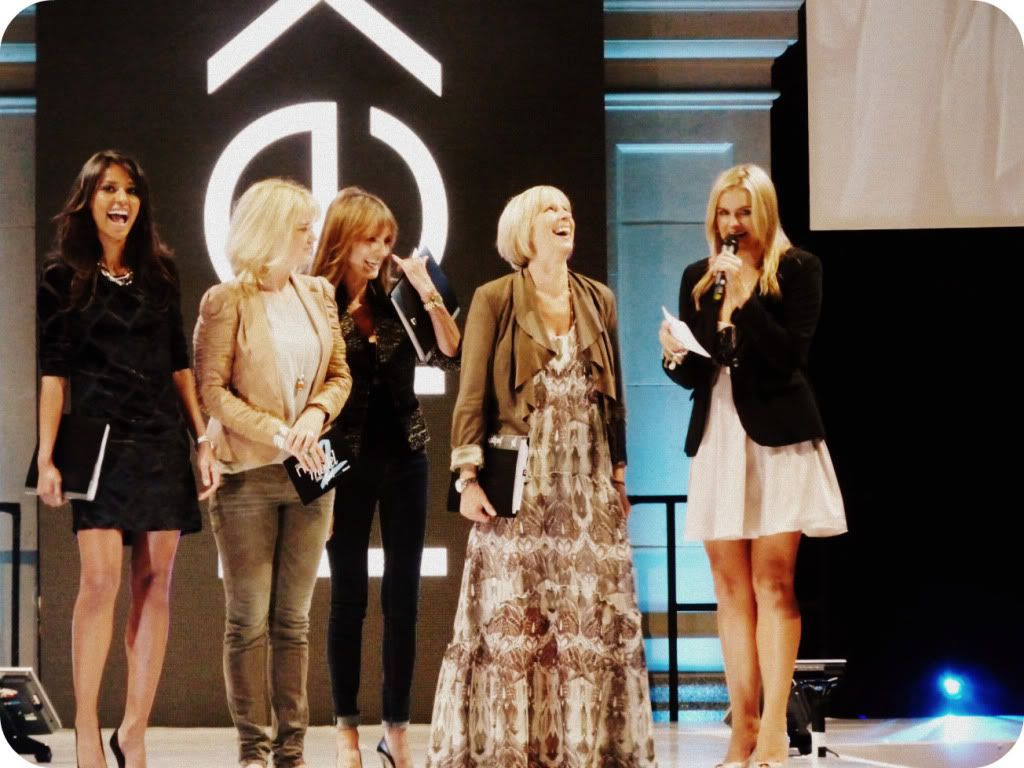 One of the hosts, Katy Hill, alongside the four judges, including the beautiful face of Next, Emanuela de Paula.
The beautiful, fashionable bloggers (and me).
One hundred finalists went down the catwalk, battling it out to win the chance to star in a Next campaign, an introduction to Select Model Management and a £2000 Next shopping spree. There was a diverse range of people who walked down the catwalk, as the finalists were voted for by the public on the Next Facebook page. It was then narrowed down to the final ten and then finally the winners were decided: The pretty Joanna and handsome Michael. They both seem quite perfect for the Next campaign, wouldn't you agree? Some bloggers and I agreed that at least one of us should enter next year, imagine if one of us made it to the final?
After the competition had ended we were coached to an after-party at McQueens, where there was plent
y of yummy fruity cocktails and canapes on offer, which we all took full advantage of. As you all know I'm not a very confident person, and despite feeling underdressed and being surrounded by so many pretty, confident bloggers I had such a great time, I really did. Thank-you Tom! I also got a rather lovely compliment at the bar, a guy asked if I was one of the top one hundred finalists, which was sweet, if a little cheesy, hehe. Love, Jazzabelle. EDIT: Last photograph courtesy of Shini.