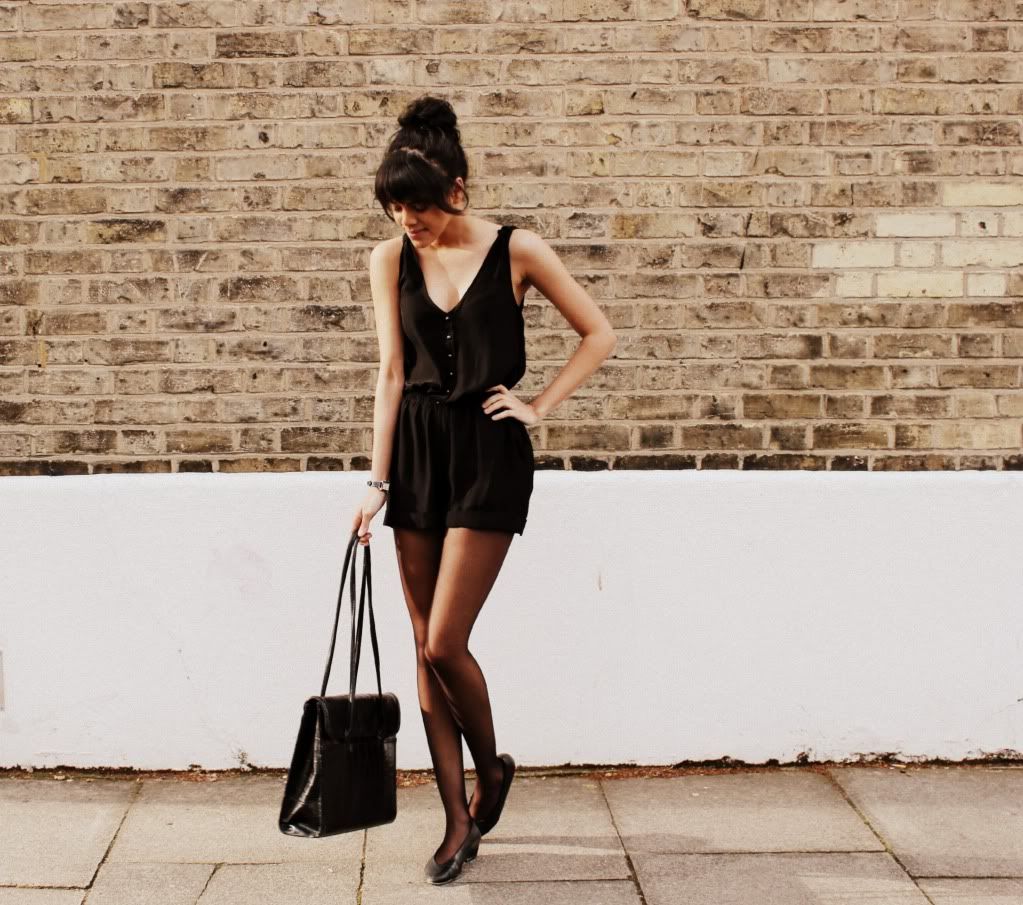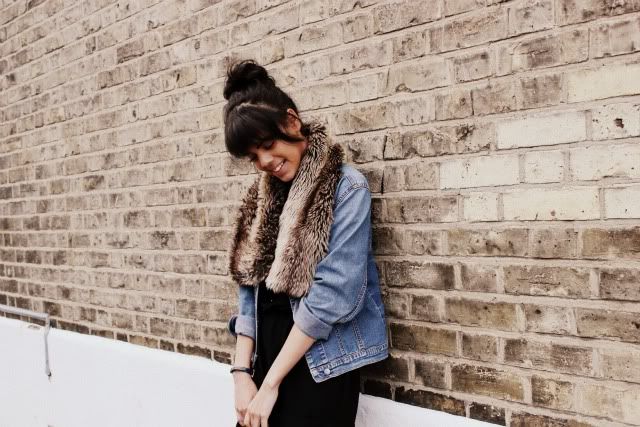 Faux fur stole, charity shop, £1 - My mum's 50p jean jacket - Playsuit c/o Urban Outfitters - Shoes, charity shop, £3 - Bag, free.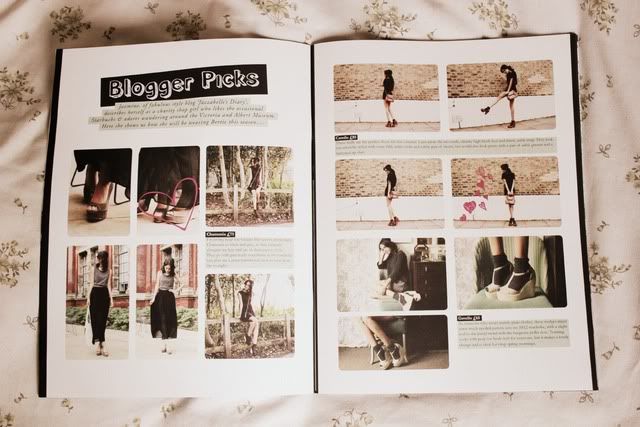 I've been embracing quite the new look recently, and I have to admit I'm rather lovin' it! I'm sporting a new fringe (what do you think? It's taking some darn getting used to!), have developed a love for jean jackets, plus I've even been trying to wear more colour and patterns as of late. I've had a rather nice month to be honest,

though I'm a little down at the fact I've really been lacking the time and inspiration to blog. Though I have to say that whilst I wish I could post more often, I'd rather go weeks without than to share something half-heartedly with you all.

Do follow me on Twitter and Instagram (jazzabellediary) if you'd like to see what I'm wearing and doing on a more regular basis! I also thought I'd share with you my recent Bertie Shoes magazine feature, it was ever so fun to style up their Spring/Summer shoes! I hope you all have a wonderful weekend. Love, Jazzabelle.