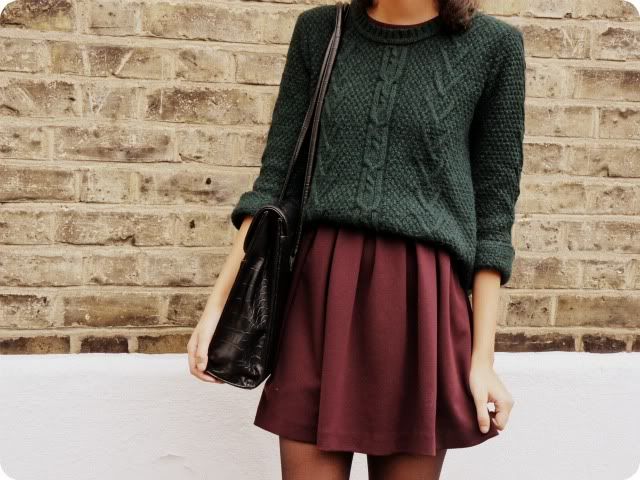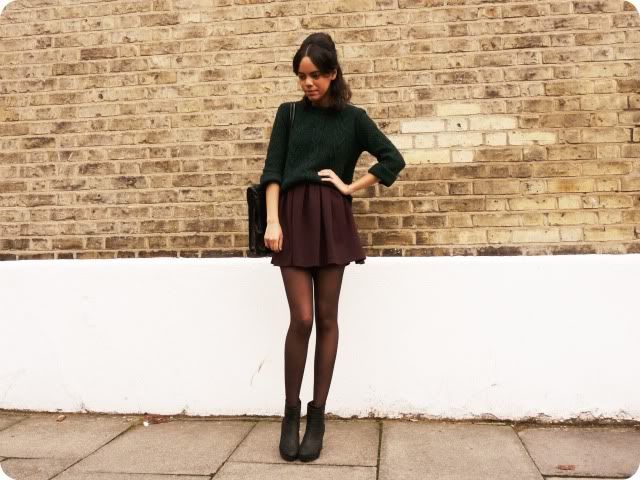 Jumper, Topshop, £36 - Zara dress, charity shop, £7.50 - Bag, car boot, free - Scarf, New Look, £4.79 - Leather boots, New Look, £42.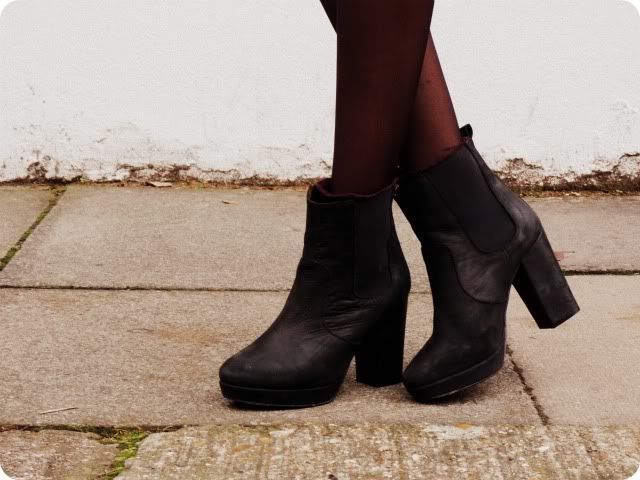 I'm the type of person who has no problem with repeating and wearing the same outfit in the same week, so this is what I wore on both Thursday and Saturday, with the only slight changes being adding a scarf and packing flats in my bag. I adore the rich, autumnal tones of my jumper and dress together, burgundy/plum and green are by far my favourite colours at the moment. I also wore my new leather boots which are so darn lovely, though a little high for me to wear everyday. I still can't believe I spent quite so much on them, but to be fair I rarely buy myself expensive things, plus they were originally seventy pounds so I got myself somewhat of a bargain!





I've hardly been using my camera for anything other than outfit photographs in the last couple of weeks, so I thought I'd share with you a few pretty photographs I've taken on my phone recently. I'm not usually one to do close ups of my face, but here you are! I bought the cute burgundy beret from my favourite charity shop for just fifty pence the other day, so as soon as I got home I couldn't resist trying it on. I adore the colour, plus it was pretty nice to see what I looked like with a fringe again considering I've had a centre parting for the last five months now! There's also a little peep of my outfit whilst I was waiting for the bus, plus two jumpers in my favourite colours hanging up in my bedroom. And of course I had to post an obligatory photograph of a christmassy Starbucks! I'm sure you know I do like the occasional Starbucks, and right now I'm pretty much in love with the praline mocha. Love, Jazzabelle.