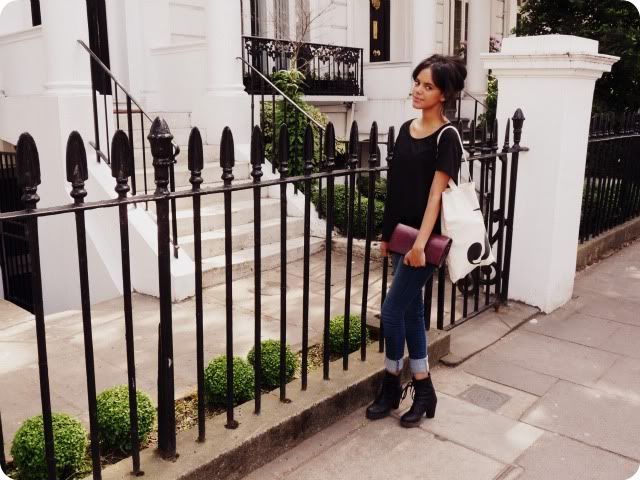 Whilst getting dressed this morning, for a spot of lunch with my friend in South Kensington, a wander around Bond Street and to attend an
exhibition
in Victoria, I realized that my outfit consisted of three pieces I have recieved for free from various companies. It wasn't intentional, and w
hen this
has happened in the past I've always changed, not wanting to blog about a whole free outfit, b
ut then again, I thought why not? I chose these pieces myself, some which I wouldn't necessarily be able to afford (which I'm of course ever so thankful for), and as they are staple pieces which I wear often and fit into my personal style, I personally don't see much of a problem.
Plus I'd hope to think that whilst you read my blog to see my latest charity shop bargains, you also do because of how I style my clothes, my photography and to generally catch up with me. H

ow do you feel about bloggers recieving free things, and does this change your views on my outfit?
I'd love to know your opinion on this, because I have to say I'm a little worried what some you may think, but I'm always completely honest on my blog and clearly state when I have recieved something for free (and only ever choose/accept pieces which fit in with my style). I actually still can't believe that I do, so I'm very humbled.
Also, what do you think of my hairstyle? I haven't worn my hair out like this in over six years due to the fact that I'm very self concious about the size with my forehead (I used to be bullied over that and my weight), but I'm quite proud of myself for taking little steps with my self confidence! Oh, and it would mean ever so much if you could vote for me in the Next model competition here, thank-you!
Love, Jazzabelle.