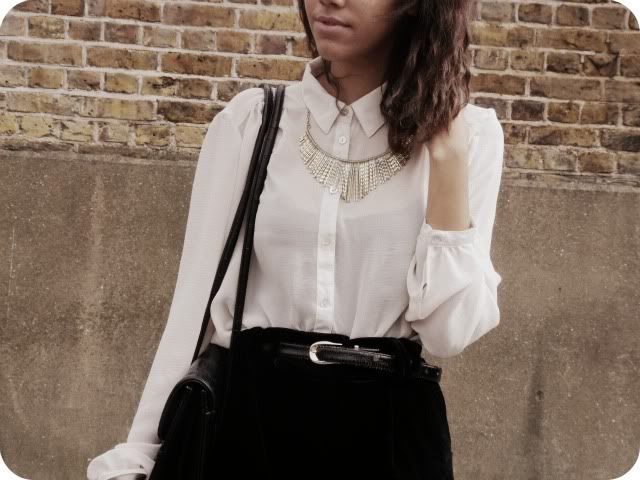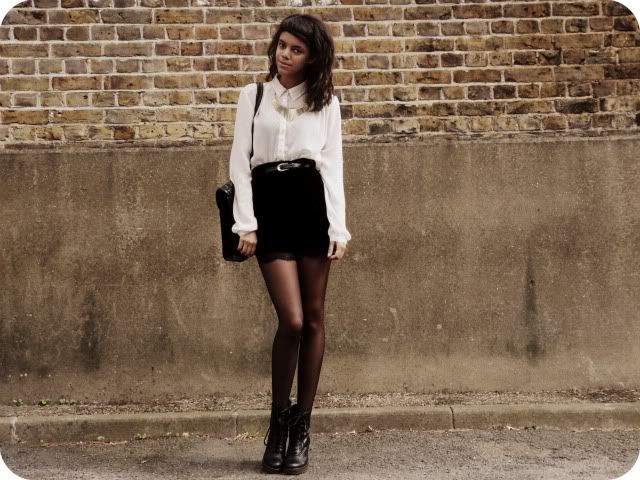 Necklace, charity shop, £2 - Shirt, Primark, £10 - Belt, charity shop, £1.99 - Shorts, c/o The Kooples - Boots c/o Bertie.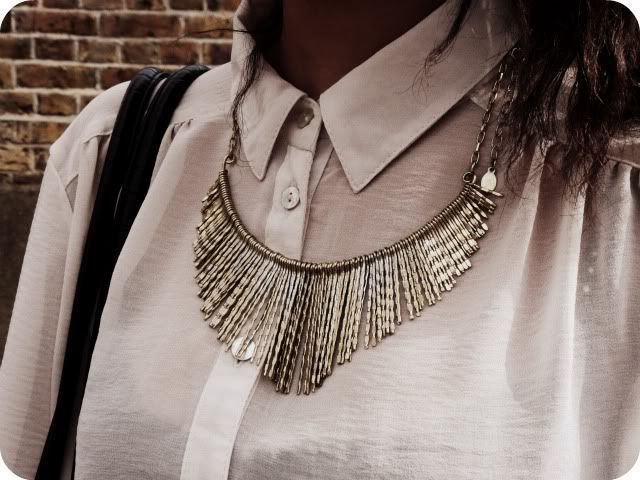 This is what I wore on Saturday for a day of dressing up with some lovely blogger friends and an evening on celebrating a friend's birthday in a bar in Wandsworth. I'm wearing two of my most recent acquisitions, being the sheer ivory shirt and the Accessorize necklace. I'm not really a jewellery person, but when I saw this behind the till in one of my local charity shops for only two pounds, I just had to buy it. Quite a bargain
for such a statement piece, it really transforms my otherwise plain outfit. I definitely plan to buy more jewellery in the future. I also wore my Bertie boots and The Kooples shorts, I know that it means I'm wearing two free gifts in one outfit (which I have done before), but I think it just proves that
if I am gifted with something then I wear it often and don't take it for granted. Anyway, I'm off to Bournemouth tomorrow to spend some time with my lovely family and of course to visit the local charity shops, so hopefully I'll be able to share many bargains with you when I get back! Love, Jazzabelle.