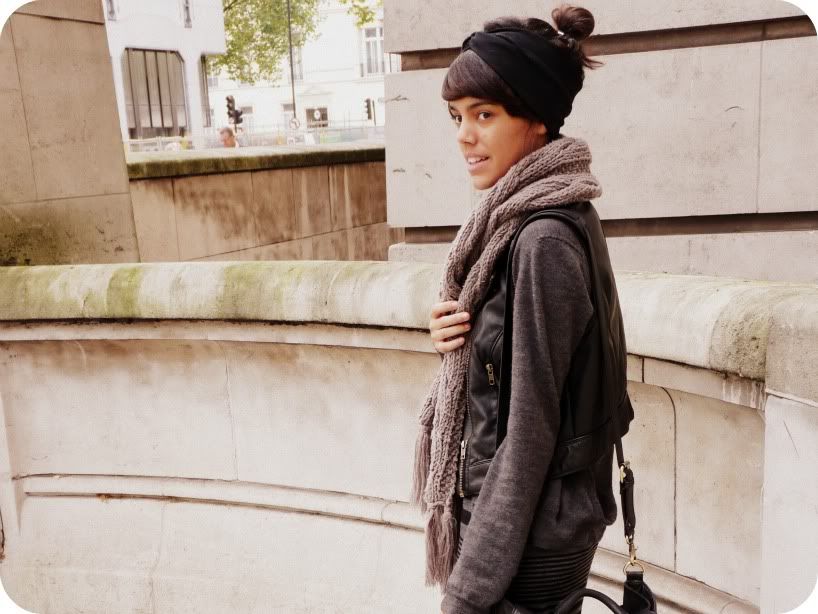 -Faux leather gilet, charity shop, £8 -H! by Henry Holland maxi dress, £28 -Scarf, car boot sale, 25p -Satchel, courtesy of Next.
To the Victoria and Albert Museum, of course! I met up with the lovely Lucy from Snippets of Shiny Thoughts for a wander around the amazing Diaghilev and the Golden Age of the Ballet Russes exhibition and for a little lunch, stopping along the way to take a few photographs. Lucy is just so darn beautiful and kind, plus
I just adore her bright, quirky style. We are both so different in the way we dress, apart from the fact that we both clearly have a love for hobo jumpers, hehe! We're planning to dress like one an
other one day, it's so far out of both our comfort zones that I just know it will be difficult! What do you think, would you like to see me experiment with wearing more colourful outfits? Thank-you for such a lovely day, Lucy! Love, Jazzabelle.